Blog
Best Smartphones To Go Live On Twitch In 2022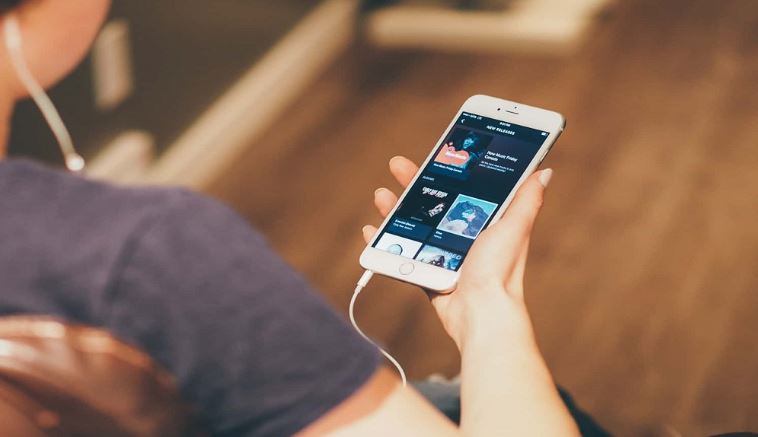 Twitch is a live video streaming service that was launched in the United States in June of 2011. The live broadcasting of video games, including coverage of esports contests, is the primary focus of this platform. In addition to that, it provides music broadcasts, artistic content, and streams that take place "in real life." This streaming service, which is owned by Amazon, has expanded significantly during the past few years. According to the statistics provided by the platform, it currently has more than 30 million daily viewers and around 7 million artists who go live each month. We are all aware that as a result of the ongoing development of platforms for live streaming, an increasing number of young people are beginning to engage in live streaming as a side hustle. For this reason, the majority of people are beginning to contemplate using their cellphones rather than their laptops as a tool for live streaming for the first time. In this piece, I will list what I believe to be the seven best smartphones that will become available on Twitch in 2022. However, before we get into it, let's talk about some other things that are crucial.
How Do I Stream Live On Twitch Using My Personal Computer Or My Mac?
On a Mac or a PC, users who want to stream will need special software in order to broadcast. There are numerous well-known ones accessible, and some of them, like OBS, which is compatible with both PC and Mac, provide free versions. In addition to that, there are additional premium choices available, such as the native Mac application Ecamm Live. On the other hand, Twitch has now released its own free application called Twitch Studio, which may assist you in getting started on either a PC or a Mac. If you are new to the world of streaming, then it is generally preferable to use it before you invest money in a third-party app or learn the more sophisticated OBS software. If you are new to the world of streaming, then you can use it here. The following instructions on how to utilise the Twitch Studio should be followed in order:
You can get Twitch Studio from its official website and install it.
Launch Twitch Studio on your own computer or Mac once the software has been successfully installed, and then sign in to your Twitch account there.
It will welcome you with an onboarding prompt that will guide you through the procedure in an easy-to-understand manner so that you can connect both your microphone and your webcam.
Twitch Studio is a streaming platform that will also assist you in making your stream stand out from the crowd by providing a variety of distinct scenes and customization options. In addition to that, the application itself makes it simple for live streams to configure on-air Twitch notifications, chat boxes, and other features without leaving the programme. In addition, you are free to experiment with these settings and make adjustments to them after you have an idea of how you will make use of these features while you are broadcasting live.
Simply select "Start Stream" at the bottom of the Twitch Studio application when you are ready to go live with your broadcast.
Then select the category that your stream falls under, give your live stream a title, and then click the "Go Live" button to begin streaming. There You Have It! You are now familiar with everything you need to know in order to easily broadcast on Twitch, regardless of whether you choose to Livestream your preferred video game or simply go live for a conversation stream.
How Do I Stream Live on Twitch Using My Mobile Device?
Start streaming on your phone using the Twitch mobile application for the easiest and most convenient method to go live on Twitch when using a mobile device. Not only can the Twitch app be used as a media player to view streams, but it also lets anyone who has a Twitch account stream straight to their page via their handheld device. This functionality is available to everyone who downloads the app. The following is a rundown of every step that must be taken in order to broadcast from your mobile device using the Twitch mobile app:
You may get the Twitch app from the Google Play Store or the Apple App Store.
You can access your Twitch account with that app by logging in. Make sure that you have your authenticator app on your device in order to receive the code, as the first time you log in, you will be required to use two-factor authentication. You'll need to register right now if you don't already have an account with us.
To record a video, go to the top of the screen and select the icon that looks like a video camera. This icon is circled in red in the image above.
On the following screen, you will have the option of streaming either games or in-game interactions with other people. When you select "Stream games," whatever is open on your smartphone will be recorded and sent to Twitch. When you select "Stream IRL," however, you will open either your front or back camera and stream the feed from that camera instead.
Read a comprehensive guide on how to go live on Twitch from mobile phones for more information about the process.
Additionally, during these previous few years, the Twitch app did not support live streaming from handheld devices. During that time period, a multitude of third-party mobile streaming software had just been developed to assist streamers with meeting their mobile requirements. On the other hand, these applications suffer from severe bugs or are protected by a substantial paywall; yet, there is a handful that deviates from the norm and might really be worth downloading. They are as follows:
Omlet Arcade DU Recorder Streamlabs Mobile
Comparing Twitch to YouTube
Live streaming has evolved into a powerful tool that content creators can use to connect with their audience and engage in conversation with them. In addition to this, you have access to a wide variety of streaming platforms, the most well-known of which are Twitch and YouTube. You can utilise either one of these platforms to broadcast your gameplay. When we compare YouTube and Twitch in terms of popularity, there is no contest between the two platforms. When compared to YouTube, the number of people that watch live streaming on Twitch each day is significantly higher. Twitch is a superior platform for live streaming due to the fact that it provides a diverse selection of broadcasting alternatives for video games and a number of other features. Now that we get that out of the way, I will list the top seven streaming phones. Let's get started.
Samsung Galaxy S21 Ultra
Xiaomi Mi 10T
OnePlus 8 Pro
iPhone 12 Mini
Samsung Galaxy S20 FE
Google Pixel 5
iPhone 11 Pro Max