Blog
How to Stream Mobile Games on twitch
How to Stream Mobile Games on twitch – The Ultimate Guide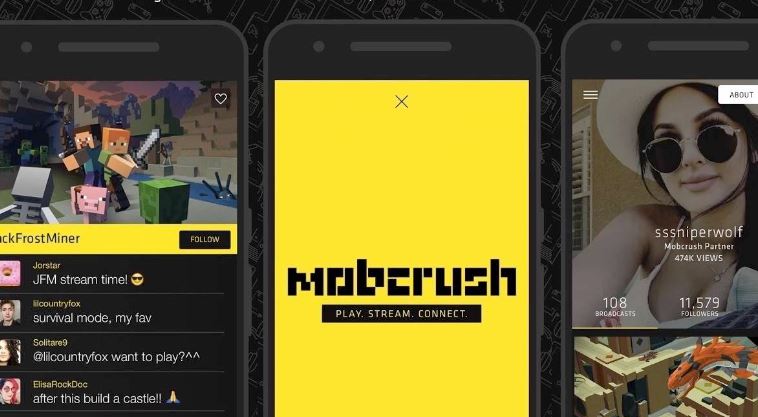 It should come as no surprise that mobile gaming is becoming increasingly popular. Now that they can carry games like Call of Duty, PUBG, Minecraft, Among Us, and Fortnite around in their pockets, fans are ravenous for new content.
As a consequence of this, the number of people watching mobile games being streamed live on Twitch is increasing. If you're curious about how to start streaming mobile games on Twitch so that you can join in on the action and excitement, keep reading.
What exactly is "live streaming," and how prevalent is the practice of live broadcasting on Twitch these days?
Streaming video games from your smartphone or tablet can be accomplished in a number of different ways. Utilizing the Twitch app or a third-party solution such as Streamlabs would be the quickest and easiest way to solve this problem.
Nevertheless, streaming applications are not your only choice in this regard: Casting the screen of your mobile device to your computer enables you to stream content through that device. Sadly, this may become fairly confusing, particularly when taking into account the fact that there are applications that can do the same functions as desktop software.
The most important things to ask in this context are how to stream content to Twitch using your mobile device, and what kinds of accessories are required. In addition to a mobile device, all of the options need that you have a Twitch account as well as a mobile game that you wish to stream.
In order to create a screencast, you will need a computer, a microphone, a headset, a webcam, and additional software to synchronise all of these components. Because of this, we concentrated our efforts on developing mobile-centric solutions for streaming content whenever and wherever you want, with only the technology you already have on you.
The Different Ways That You Can Stream Mobile Games on Twitch
When it comes to streaming mobile games on Twitch, having an app already installed is definitely the most simple method. If you want to stream directly from your iPhone or Android phone to Twitch, we recommend that you use either StreamLabs or Mobcrush. Both of these services are compatible with a wide variety of mobile devices.
1. Streaming on your mobile device with the StreamLabs app
Because the software can be downloaded from both the Google Play Store and the App Store, it can run on both Android and iOS-based mobile devices. You may acquire it without spending any money, and setting up your live broadcast takes only a few simple steps. The steps that follow should be carried out once the StreamLabs app has been successfully downloaded and installed.
You will be able to share your broadcasts on platforms such as YouTube, Mixer, and Twitch if you download StreamLabs. When you initially run the app, a button labelled Log in with Twitch will show on the screen. Tapping this button will allow you to access your Twitch account and begin using the app. If you do not have a Twitch account, you can create one here.
After successfully logging in, the app will bring you to its main window. In the top right hand corner of the window, you'll find a symbol that looks like a stream. After tapping the button, you will see a box with a dialogue prompt appear on the screen. You will receive a notice informing you that whatever that is displayed on the screen will be recorded, and you will have the option to start streaming immediately by selecting the Start now button.
Once the stream is active and the app begins capturing the screen of the device, you may give your stream a name and describe what you're doing during the stream by tapping on the symbol with three dots and selecting the Edit stream details option. This can be done at any time throughout the stream. When you are done, use the OK button to go on to the game of your choosing.
2. Watching Videos Through the Mobcrush App
Mobcrush, much like StreamLabs, enables users to broadcast mobile games directly to Twitch from their iOS and Android-powered mobile devices. In order to begin broadcasting live video from your iPhone, you will first need to activate the Screen Recording option that is located in the Control Center menu. If you want Mobcrush or any other live streaming software to record your activity while you're playing your favourite mobile game, you'll need to make sure that the Access Within Apps option is turned on.
You will be requested to sign in with your Facebook, Mobcrush, or Google account the very first time you run the app on your mobile device, whether it's a smartphone or a tablet. Because the app only permits you to Sign in to your account at the moment, you will have to go to the Mobcrush website in order to Sign up for an account. If you want to broadcast video content regularly on Twitch, it is recommended that you sign up for an account on Mobcrush and then use that account to login in to the Twitch app.
You are able to enjoy watching other users of Mobcrush play mobile games by tuning in to their streams, which are displayed in the primary window of the app. To start a new stream, hit the hamburger menu located in the upper left corner of the screen, and then select the Broadcast option from the list of available options. You will be prompted to choose the platform on which you wish to share your live stream when a new window pops up asking you to do so.
You have the choice between using Twitch, YouTube, Facebook, or Mobcrush; however, you should use Twitch to get started on the process of setting up your first live stream. If your Twitch account is not already linked to the app, you will be required to sign in and uncheck any other choices if you want the stream to only be viewable on Twitch. This is necessary if your Twitch account is not already linked to the app. Whenever you use this app to broadcast something, it will immediately be broadcasted on the Mobcrush platform.
After deciding which platform you want to use for live streaming, you can move on to choosing the games you want to watch. The application will come pre-loaded with a variety of well-known games; if the one you want to play isn't one of them, you can simply tap another one, and the name of that game will be shown to viewers whenever the broadcast is being shown.
After that, you will have the option to allow chat messages and type the name of the live broadcast into the area labelled "Broadcast Title." Simply clicking the Save Broadcast Settings button will bring your live stream's configuration to a successful conclusion.
Launching the game you intend to play once the broadcast parameters have been modified is the next step, which you should perform now. Swipe up as the game begins to bring up the Control Center; then, when the menu shows on the screen, hit the symbol that looks like a record button to start screen recording. Mobcrush should be selected, and the Microphone Audio function should be used if you want to record any sound.
Your live stream will begin in three seconds after you select the Start Broadcast button, giving you sufficient time to return to the mobile game you were playing before starting the broadcast. You may now enjoy live streaming your favourite mobile games on Twitch by just tapping on the red timestamp to end the broadcast.
Streaming Video Games for Mobile Devices on Twitch Using a Computer
Because using mobile apps to share live streams on Twitch has some restrictions, if you want more broadcasting options you can cast the screen of your device onto your computer and then use powerful broadcasting software like OBS to share your live streams on Twitch. Alternatively, you can use mobile apps to share live streams on Twitch.
After you have downloaded the Reflector 3 app onto your iOS or Android device, you can use it to establish a connection between the mobile device and a personal computer. When connecting two iOS devices, use the AirDrop capability, and when connecting two Android devices, use the Cast option. AirDrop is available on iPhones and iPads.
After you have established a successful connection between your smartphone and a computer, you will need to launch the live streaming programme on the computer. Choose Twitch as the destination for your live stream, then add media sources to OBS so that everything that is cast from your mobile device to your computer may be watched on there. Click the Start Streaming button once you have finished adding all of the media sources that you wish to include in your stream.
Questions That Are Typically Asked
How do I get started streaming on the Twitch Mobile app?
To begin streaming on the Twitch mobile app, you will need to select the camera icon located in the app's upper navigation bar. You will have the option to choose between streaming in real life and streaming video games. You can find additional information by reading our guide.
On Twitch, is it possible to stream mobile video games?
Yes! You may use the Twitch app in a few of different ways, including installing third-party software or projecting the screen of your smartphone onto your laptop. To stream a game using a programme such as Streamlabs, on the other hand, requires very little preparation in terms of either hardware or additional software; all you need is your smartphone and the game you want to stream.
What are the steps to stream on a mobile device?
Mobile streaming is made simple and takes very little setup thanks to the proliferation of apps. Simply install a streaming application on your devices, such as Streamlabs or Twitch, log in to create an account, and then start broadcasting! Check out our "How to Stream Mobile Games on Twitch" tutorial if you require any further clarification on the subject.
Conclusion
You can play well-known games like Hearthstone or Minecraft on your mobile device thanks to the fact that many of the most popular games on Twitch also have mobile versions. And don't forget to broadcast your achievements live to an audience of millions of people all around the world.
What is the method that you like to use most when streaming mobile games on Twitch? Please let us know what you think by leaving a comment below.