Blog
Cinema App Not Working on Firestick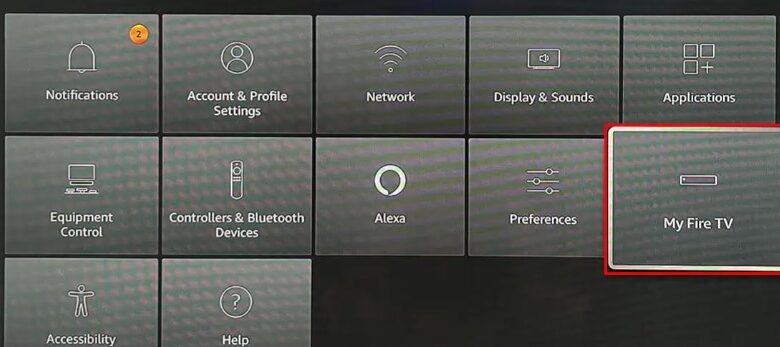 If the Cinema app on your Firestick is frozen on the loading screen and won't launch, the problem may lie with the external video link.
When I attempted the video again using a different URL, I was successful. Launch each video link to check its playability. Always use a strong Wi-Fi signal when connecting your Firestick.
The next step would be to reboot your Firestick and give the Cinema app another go. Perhaps the app is acting erratically because of the bugs.
Cinema App Not Working on Firestick
However, if you've already tried the most obvious fixes and they didn't work, it's probably time to upgrade the app. There are also six alternative solutions to the problem of the Cinema App not working.
Internet Connection
Problems with video buffering can occur when watching a Cinema HD broadcast on a Firestick with a sluggish or unreliable Internet connection. Make sure the signal strength of your Wi-Fi is enough.
The Settings menu can be accessed from the main menu. Select your Wi-Fi network by clicking on the Network menu. Just hit the play/pause button. The Signal Strength can be viewed by selecting Advanced.
If your Wi-Fi connection is weak, try implementing some of the solutions offered in the article "How to Increase your Internet Speed."
Launch the Cinema app to check if it's fixed.
Must Read This VPN Not Working on Windows How to Fix
Update Cinema App
It's possible that software issues are to blame for the widespread reports of the Cinema App's inaccessibility on Firestick.
Cinema HD may have closed operations, but the newest version of the Cinema HD Android application package (APK) was released in 2023 (in BETA).
This update addressed some stability issues and added some new ones. Therefore, updating your app could be the answer to your problems.
When an update is available, Cinema will notify you immediately upon launch. Simply, pick Install to continue.
If you don't see the update dialogue box or accidentally close it, you can still update from the main menu.
You'll find it by clicking the hamburger menu in the top left corner. Go down and tap the link that says "New Update available!! Next, select the Install button.
Cinema Cache Data
For a quicker streaming experience, the Cinema App stores data in a cache; however, when this cache fills up or becomes corrupted, it might cause a number of problems.
You Also like to Read Best Kodi Live TV Addons For 2023
Sometimes, while watching a video, you'll get a blank screen and be forced to restart the video.
The Firestick's cache should be cleared for optimal performance. Some users reported success after using this patch.
Select Preferences from the main menu.
Select Applications > Installed Applications to manage your software.
Your ISP can easily see what you're streaming on Firestick. So, if they discover that you're watching pirated content, they may restrict you from accessing it.
To hide your location and avoid being tracked, a virtual private network (VPN) connection is highly recommended. Install a VPN service that you can trust on your Firestick, and turn it on. That material should now be accessible to you.
Using a virtual private network (VPN) to access the restricted information could land you in hot water with the law.
The open-source links you are using to play are probably broken or corrupted.
In that scenario, you can sign up for a Real Debrid account, which gives you access to premium hosters who provide services like high-definition streaming and reliable downloads.
Select the Menu button within the Cinema HD app.
Navigate to the Account Settings menu.
Your Firestick should be capable of playing movies at this point. If you've tried everything else and are still having trouble, reinstalling the app is your final resort.
Here are the steps you need to delete Cinema from your Firestick.
Access the Programmes menu in Settings.
Go to Manage Installed Applications and launch the Cinema app.
Update Firestick
If reinstalling the programme had no effect, then perhaps the Cinema app's incompatibility was due to software flaws in Firestick.
Make sure you're using the most recent version of the Cinema App. There may be some problem fixes in the upcoming Fire OS update.
To access My Fire TV, go to Settings.
Go to and then choose Install Update under About. Select Check for Updates if the Install Update button is missing.
If none of the suggested solutions work, it's possible that Cinema HD's server is overloaded and temporarily unavailable. Or, maybe there's a difficulty from the host's side.
There is no place to go to see if the app's servers are down, so users will just have to wait it out and try again later.