Blog
Comparison Between The Asus ROG Zephyrus G15 Vs The Razer Blade 15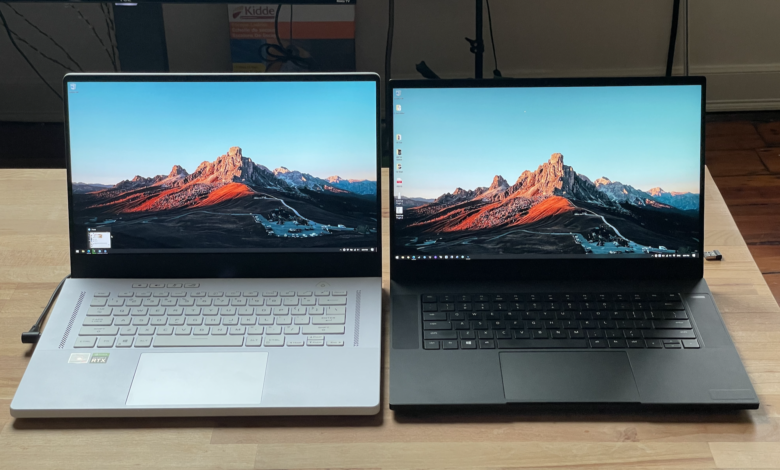 The issue with gaming laptops nowadays is not their lack of power or bulky size, but rather the number of options: AMD or Intel. Which team should you support? greater resolution or a quicker display? We've updated our suggestions with the most recent models to make it easier for you to choose the laptop that best meets your needs.
Our list of recommendations now includes numerous categories, such as best overall, AMD-specific models, and GPU-based budget laptops, so there are lots of fresh competitors alongside updated versions of former World Champions.
The two laptops that stand out as the finest overall for gamers are the Razer Blade 15 and the Asus ROG Zephyrus G15. Choosing between these two gorgeous laptops truly comes down to personal preference, but we adore the Blade 15's design and feel as well as its wide range of spec possibilities.
By eliminating the more costly "Advanced" versions, Razer has simplified its laptop lineup, giving customers the choice between the Blade 14, 15, and 17. Our favorite size is the middle one because of the way that it balances screen size, weight, and power
The Blade 15's design hasn't undergone much modification from Razer over the years, but why modify something this upscale and fashionable when we enjoy it?
The strong, all-black, anodized CNC aluminum chassis is rather svelte and light for something so potent, and it exudes the kind of quality that will catch the eye of any passersby.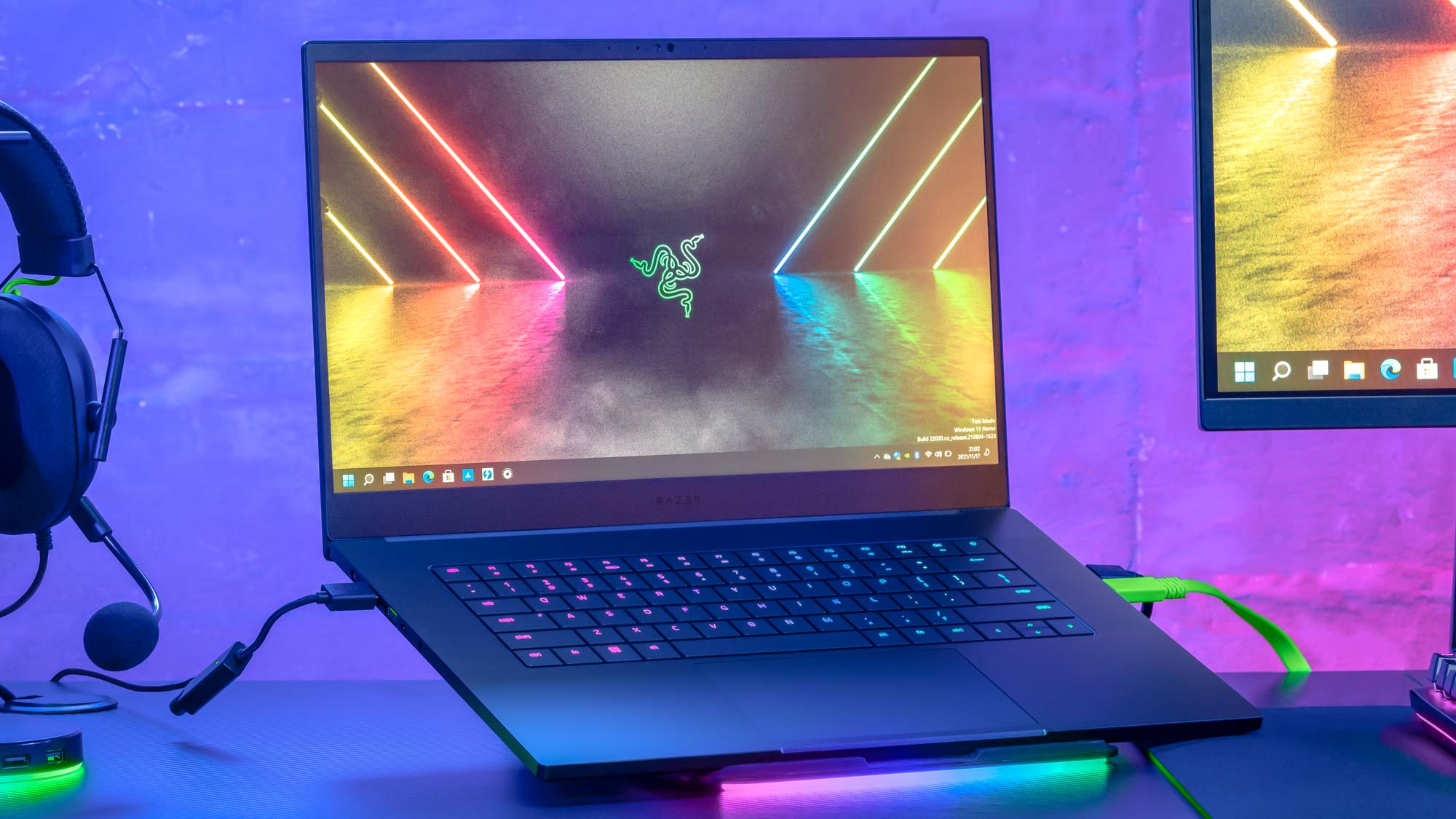 For the Blade 15, Razer provides a broad range of specifications. The Core i7-11800H, 16GB of RAM, RTX 3060, and 144Hz Full HD display in the base model (now $1,549) should be plenty for the majority of gamers, but for an additional cost, you can upgrade to an RTX 3070/3070 Ti/3080 Ti, Core i9-12900H, up to 4K resolution, and up to a 360Hz refresh rate. This works well in place of a desktop computer as a gaming machine.
Razer also included a tonne of extras with the Blade 15, such as upward-firing speakers with THX audio, per-key illumination, factory-calibrated displays, and a 1080p IR Hello webcam. One Thunderbolt 4 port, two USB-C 3.2 Gen 2 ports with power supply (15W), and three USB A 3.2 Gen 2 ports make up the port choices.
The Blade 15 is no exception to Razer's reputation for charging prices for its goods that would be competitive with Apple (in a terrible way): a mid-range model with a Core i7-12800H, RTX 3070 Ti, and 240Hz QHD screen costs $3,000 on average. The battery life may not be on a level with certain competitors, as well. Despite this, the Blade 15 is a fantastic gaming laptop with a stylish design that matches its power.
The Asus ROG Zephyrus G15 is a great option if you like the Blade's appearance and performance but want something a little different and with an AMD CPU. When compared to the Razer, the Asus has a similar combination of stylish appearance and a light body, but it also has the benefit of a longer battery life.
Each Zephyrus G15 model has an RTX 3080 graphics card and an AMD 8-core, 16-thread Ryzen 9 6900HS CPU. Additionally, monitors in 1080p or 1440p with refresh rates of up to 300Hz are options.
The Zephyrus's ErgoLift 180-degree hinge, which elevates the keyboard slightly off the surface while the lid is open to help it keep cool, is one of the significant differences between it and the Blade. When opened, it also has a rather striking appearance, adding RGB to the illuminated chiclet keyboard.
Zephyrus succeeds in this area, providing over eight hours of use on a full charge, which is frequently the Achilles heel of gaming laptops.
Other features include Wi-Fi 6E, two USB 3.2 Gen 2 Type-C ports, two USB 3.2 Gen 2 Type-A inputs, one 1x HDMI 2.0b connector, six speakers with Dolby Atmos, 100% coverage of the DCI-P3 color gamut, a 3ms reaction time for its IPS panel, and a MicroSD reader. Asus has also, at last, included a webcam (720p IR).
The Zephyrus is notorious for overheating, and the Blade 15 offers a wider variety of hardware options, but at $2,000 for the RTX 3070 Ti variant, Asus undercuts its competitor on pricing.
Is Asus ROG superior to Razer?
Overall, the Razer has a more premium feel and offers a smoother gaming experience thanks to a quicker 165Hz display and more potent GPUs. However, because of its longer battery life and brighter display, which reduces glare in bright environments, the ASUS may be a superior option for productivity work.
Is Asus' Zephyrus G15 the finest gaming Laptop?
The top gaming laptop for 2022 is the Asus Zephyrus G15. Period. I love the larger real estate, yet some people might prefer the mobility of the G14 over the G15. The Zephyrus G15 offers a fantastic 15.6-inch 1440p display, powerful speakers, and a terrific battery life with a 240Hz refresh rate.
The top gaming company is Razer?
Great gaming accessories are Razer's specialty, and their mice are no different. If you're searching for a nice gaming mouse, you probably won't go wrong with most of the alternatives from Razer because their products are often well-built and provide outstanding performance and customization possibilities.
Does Rog Zephyrus weigh a lot?
The ASUS ROG Zephyrus G14 2022 is a respectable mobile device. Although it isn't as sleek and light as an ultraportable like the Dell XPS 13 (2021), it isn't particularly big or hefty either. The laptop's actual thickness and the size of the power adapter are comparable.