Blog
Deliver a Consistent Customer Service Experience Using These 5 Tips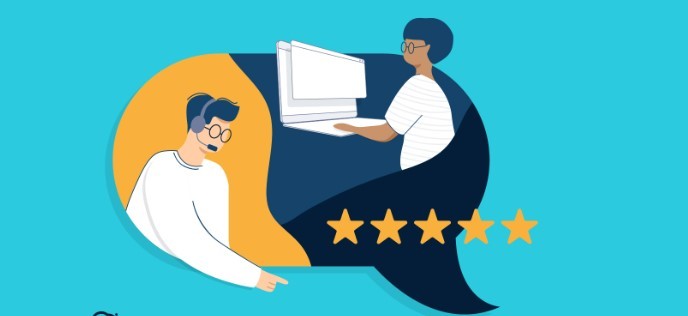 Running a business is not only about providing great products or services anymore. Parts of your business' success now depend on the kind of customer service experience that you provide. If your customer service is performing poorly, then you might receive some negative reviews on Facebook or Twitter from a customer who is disgruntled and frustrated after having a negative experience with your brand.
Having a bad rating on your customer service means that your business will suffer on all counts. Hence, you need to provide good customer service for your customer that is consistent in nature. It needs a lot of work to make that happen.
Find below the top 5 tips you can use to provide consistent customer service to keep your brand growing and blooming:
Learn About Your Products/Services
Oftentimes your customers do not get full information from your customer service team. That would mainly be because the customer service team isn't completely familiar with your products or services. It doesn't bode well for your brand's reputation if any customer service rep isn't able to answer their queries just because they are not aware.
Your customer service representatives should know what products and services you are selling, how they function, how customers can make the best out of them, and more. As long as your customer service agents know the in and out of your products and services, they'll be able to accommodate your customers smoothly.
Make it Easy/Effortless for Your Customers
Your customers are the ones that generate revenue for your business, which is why their needs should always be prioritized.
Simplify things for your customers so that when customer support reps solve their queries, they leave the conversation feeling satisfied. That is the main goal of successful and consistent customer service and the closer you are to processing this goal, the more your business is likely to succeed.
For example, Xfinity has adopted this strategy of making things easier and simpler for its customers. With all the necessary information on display, customers can conveniently interact with a representative by dialing the Xfinity phone number and having their issues resolved. This prevents customers from struggling to understand how their queries should be resolved.
Manage Your Attitude and Responsiveness
Maintaining positive attitudes with your customers and giving them quick responses go a long way toward securing the brand's reputation.
When you add a positive attitude to deal with the customers' negative experiences, it can turn their interactions into positive ones. A positive tone must be reflected always, as to show the customers that the brand representative is there to help solve their queries.
Another way to provide effortless customer service is by delivering faster responses. Customers do understand that issues take time to be resolved but they don't want to be forgotten. On your busy days, let your customers know that you'll get back to them at your earliest, but make sure those aren't false promises.
Rectify Your Mistakes
In customer service, making mistakes is very common and brands should do everything in their power to rectify those mistakes.
If any of your agents make a mistake while dealing with a customer's query, the brand must take responsibility for that along with rectifying that mistake with the customer. Going this extra mile to deliver exceptional customer service spreads positivity in your customer's minds, and they are bound to spread the word about such a positive response from your brand. Deliver a Consistent Customer Service Experience Using These 5 Tips
Make Use of Customer Feedback
One of the ways to learn how a brand is doing so far in providing customer service is to check the feedback they receive from their customers.
With the help of customer feedback, you can identify your areas of improvement and work on those areas so that your customers do not face the same issues again. What part of your service did your customers have complaints about and what can do you to improve it so that it doesn't happen again? You can collect customer feedback through surveys, previous interactions with customers, social media comments, forums, etc.
Adhering to your customer feedback will help your brand to deliver consistent customer service in the long run.
Wrapping Up
Providing the best products or services isn't the only way to get ahead in the market nowadays. Brands and businesses need to go beyond the customer's expectations by serving their needs before they focus on how to make the products or services best for them. Good and successful brands know what they need to do to keep their customers satisfied, hence, they maintain a consistent position in the market. Once your brand learns how to maintain this consistency, there is a high chance for it to achieve a top position in the market.
Advertisement