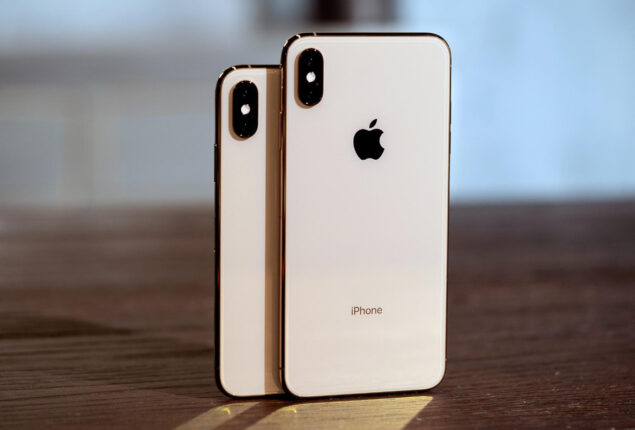 There is no question that Apple's iPhone is a premium brand in the smartphone industry; but, in some countries, such as Pakistan, users are required to pay a significant amount of tax in order to make full use of their iPhone.
Because it has come to represent excellence and distinction in our culture, everyone is eager to get their hands on it and claim it as their own.
There is no doubt that no other firm can compete with Apple in terms of research and development as well as hardware.
It should come as no surprise that iPhones are among the products with the longest lifespans that can be found on the market. How to Use an iPhone 14 without Paying PTA Taxes
Nonetheless, it is common knowledge that iPhones are among the most expensive mobile gadgets now available. In spite of this, in the event that you are successful in amassing the necessary funds to acquire an iPhone, you will be subject to a significant PTA tax in addition to the cost of the phone itself.
Because of this, the cost of the phone as a whole is excessive, and in our opinion, purchasing it is not at all worthwhile. Even on iPhones that are 6-7 years old, such as the iPhone X or the iPhone 7, you are still required to pay a heavy tax of PKR 50,000–60,000, which is completely incomprehensible.
1. Use SIM cards for 4 months without PTA tax:
New iPhones have twin Esim carrier options instead of two sim slots. PTA lets you use any carrier's sim for two months tax-free. Thus, you can use a sim on one carrier for two months and then another for two more.
2. 4G phone with WiFi hotspot:
If your iPhone is locked for not paying taxes, you can use a feature 4G phone like Jazz Digit 4G to use your sim. It can also provide mobile WiFi so your iPhone is always online.
3. Avoid Taxes with a Cheap Android Phone:
You may buy a decent cheap android phone for PKR 30k-40k instead of spending PKR 150k tax. Android phones may be Wi-Fi hotspots and utilize sim cards. It also offers Android and iOS experiences. As we know, iPhones lack several Android functions and vice versa. We think it'll work.
4. Bluetooth DSDS (Sim Signal Transfer):
Dual SIM Dual Standby (DSDS) adapters send SIM signals to phones through Bluetooth. These converters are simple devices that accept both SIM cards and pair with your smartphone over Bluetooth. Once paired, the adaptor lets you receive calls and texts from both numbers on one device. DSDS adapters include Buddy. If your smartphone doesn't enable sim connectivity, like the iPhone, these adapters are useful (when the tax is not paid).
Final Words:
It should be obvious that the traits or features that make an iPhone 7, 8, X, XS, XR, 11, 12, 13, or 14 Series iPhone a popular option have nothing to do with the connectivity of a sim card. These characteristics and features make the iPhone a go-to decision. You don't even need a SIM card to make use of any of these capabilities. So, in order to save money and avoid having to pay the steep PTA tax, we strongly advise any and all customers who are interested in purchasing iPhones to make use of the various alternatives that we have outlined in this post. In addition to this, we have recently been informed by a reliable source that taxes on older iPhone models (those that came out before the iPhone X) may be lowered in the not-too-distant future. In that case, we recommend that you pay the appropriate taxes on the phones.
Advertisement