Blog
Infinix to Mark 75th Independence Day Sale on Daraz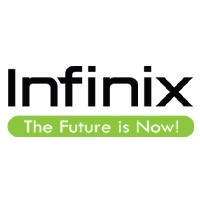 The Infinix brand of smartphones, which currently has the greatest market share in Pakistan, has become an official brand partner of the Daraz Independence Day Sale. When purchasing from the Infinix official store on Daraz beginning on the 14th of August, customers will be able to take advantage of a discount of Rs 3,000 on newly released models of the Infinix NOTE 12 series, HOT 12 series, and a variety of mobile accessories.
The Infinix X Daraz Azadi sale will continue through the 24th of August, and it may turn out to be the ideal opportunity to purchase the most recent Infinix smartphones at rates that are significantly discounted.
By implementing these efforts, we are working toward the goal of making technology available to everyone. Because having access to the most advanced technology in one's field is one method for a nation to advance collectively and prosper as a whole.
In terms of the outstanding capabilities of the Infinix NOTE 12 series, the Infinix NOTE 12 G96 is equipped with a dedicated gaming processor in the form of MediaTek Helio G96, an extended RAM that can reach up to 13GB, and a 6.7-inch FHD+ true colour AMOLED display. These capabilities make it possible for users to do everything on their smartphones. In a nutshell, the Infinix NOTE 12 G96 is a delicacy for those who play video games and those who consume material on their mobile devices.
Infinix to Mark 75th Independence Day Sale on Daraz
On the other hand, there is the Infinix HOT 12, which does not have any gaps in its coverage when it comes to smartphones that are dedicated to gaming. The Infinix HOT 12 series provides a full package for serious gamers, including a strong processor (such as the MediaTek Helio G85), a battery that lasts a long time, and extended RAM that can go up to 11GB.
Fans have the opportunity to save money on the purchase of Infinix NOTE 12 and Infinix HOT 12 series smartphones during the Daraz X Infinix Azadi sale. This is an opportunity that should not be passed up.
Advertisement