Blog
YouTube App Not Working on Mobile How to Fix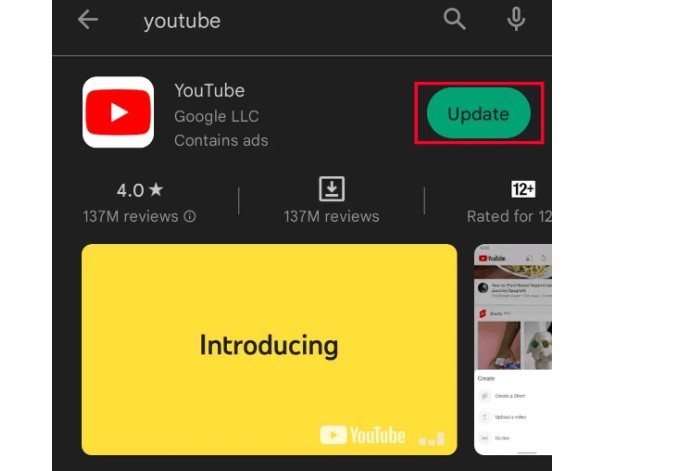 YouTube is by far the most popular site for sharing videos, and it offers millions of videos covering a wide variety of topics. You might use the YouTube app to watch some videos every once in a while, but the software has been known to experience technical difficulties on occasion.
There is a possibility that the YouTube app will not show any videos, or that the videos will not load at all. The YouTube program might not work properly sometimes even after it has been opened. These problems are typically brought on by corrupted cache and data, out-of-date software, or settings that have been improperly set up.
Let's have a look at how you can resolve issues of this nature and ensure that your YouTube app is compatible with mobile devices running Android and iOS.
You should make sure you're using the most recent version of YouTube before doing anything else to ensure that it functions correctly. The vast majority of the time, upgrading your YouTube application to a newer version helps fix any problems, such as hiccups or bugs, that may have been present in earlier versions of YouTube.
In addition, since YouTube updates its software over time, older versions of YouTube may become incompatible with newer versions of the software that makes up your operating system.
Now that we have that out of the way, let's look at how to upgrade the YouTube app on your Android and iOS devices.
Clear Cache and Data
If the cache or application data for the YouTube app get corrupted, the app can also stop working. If this is the case, deleting all of the cache and data stored by YouTube on your device will help fix the problem. This article will show you how to delete all of the data and cache that YouTube stores on your Android device.
In addition, you need to confirm that the date and time on your device are accurate in order to guarantee that the YouTube app will run without any problems. Your request to utilize YouTube's resources may be denied if the date and time on your computer are improperly set. This is because the time on your computer may differ from the time on YouTube's servers.
On Android
Open the Settings app.
Go to System > Date & time. (On some devices, you might see General Management Instead of System.)
Toggle on the Set time automatically and Set time zone automatically options.
On iOS
Launch the Settings app.
Navigate to General > Date & Time.
Toggle on the Set Automatically option