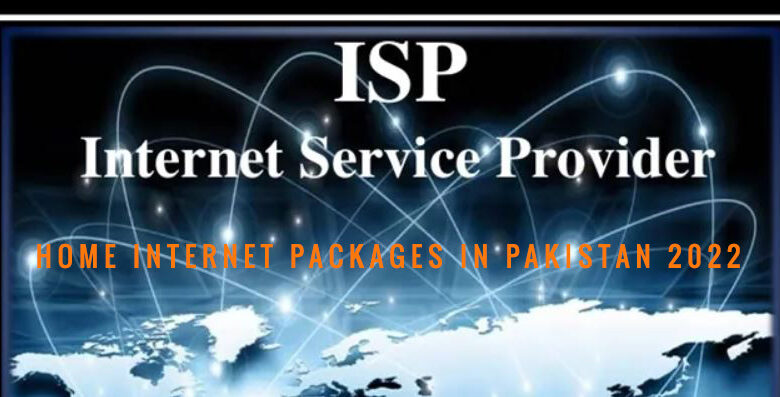 Incredible Home internet packages in Pakistan
The Internet is not at all like a phone network. The worldwide Internet is made up of tens of thousands of interconnected networks operated by service providers, private businesses, institutions, and governments. After COVID 19, the internet is regarded as one of the most crucial aspects of life. The internet has become a vital component of every student's life during COVID, with online classrooms, exams, and assessments, among other things. A number of Pakistani companies provide fantastic deals on Home internet packages.
Affordable Home Internet Packages in Pakistan. Well here's a list of Pakistan's Best Home Internet Packages.
• Wi-Tribe
• Optix
• Qubee
• Wateen
• PTCL
Wateen is among Pakistan's most well-known Internet service providers. Up to 8 Mbps wireless connections are accessible.
At PKR 3,000 per month, it is among the most well-known ISP packages, giving unlimited downloads at a speed of 10 Mbps.
Qubee finest Home Internet service provider
Qubee is also regarded as one of Pakistan's best Internet service providers. It has four major cities where it operates.
• Lahore
• Islamabad
• Rawalpindi
• Karachi
The Qubee budget plan is well-known, with monthly pricing starting from PKR 799 for 10 GB to PKR 1,999 for unrestricted 4 Mbps downloads.
With such a network that reaches from major metropolitan areas to remote places, PTCL is 's leading internet service provider. It has a number of 3G and 4G internet bundles to choose from. It also provide home internet services. Its well-known Economy internet option costs PKR 625 for a 10GB download capacity and PKR 1,775 for up to 4 Mbps and unrestricted download.
Access to the Internet at Home with Wi-Tribe
It is a Qatar-based business that provides internet connection in the Pakistani cities of
• Islamabad
• Karachi
• Lahore
• Rawalpindi
• Faisalabad
Its rates range from PKR 1,199 for the Basic package, that contains 2 Mbps and 30 GB of downloading, to PKR 2,199 for the Limitless package, which contains 5 Mbps speed and limitless downloads.
Optix Fastest Home Internet Provider:
Optix is one of the most reputable and quickest broadband providers in Karachi and Lahore. You can choose between single internet packages and bundle packages based on your requirements.
The basic internet subscription costs Rs.1,350 and offers a download speed of 2Mbps, whereas include packages bundle Internet, TV, and phone services. The bundle options start at 10Mbps and go up to 100Mbps, depending on your demands.
Advertisement