News
PTCL brings its premium Flash Fiber Internet 1 Gbps Speed
Pakistan's major telecom service providers, is committed to delivering ultra-fast connections with its premium Flash Fiber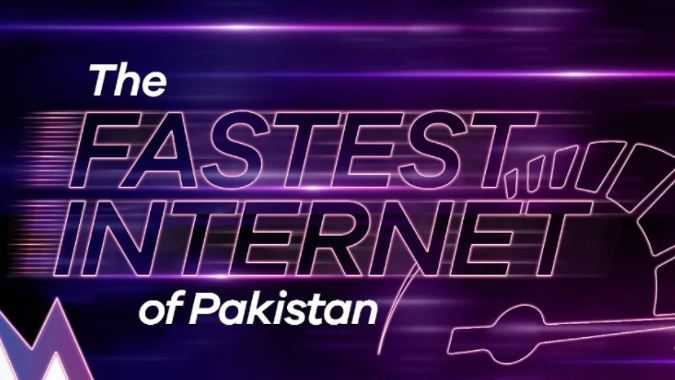 As the world grows increasingly digital, we have all experienced the increasing reliance on internet connectivity. As a result, the demand for high-speed internet has skyrocketed, and let's be honest, no one like using slow-speed internet because latency is a major pain, especially when it comes to online gaming, video calling, watching movies, and other activities. When it comes to having a buffer-free online experience, having a lag-free connection and high speed is crucial. PTCL, as one of Pakistan's major telecom service providers, is committed to delivering ultra-fast connections with its premium Flash Fiber network.
PTCL Flash fibre not only improves the overall quality of the internet connection, but it also makes it possible for every user to have a smooth experience. Since 2005, PTCL Flash Fiber has been the market leader and the most reliable internet service provider in Pakistan, delivering the fastest download and upload rates of up to 1 Gbps, ensuring that every player has an uninterrupted streaming experience of the highest calibre.
In the realm of everyday requirements, PTCL provides the quickest speed available, and this is true in the world of online gaming as well. Furthermore, gamers demand the shortest possible lag time in order to experience flawless gaming. PTCL Flash Fiber connection with its 1 Gbps unlimited subscription is therefore the most valuable asset for Pakistani gamers, as it promises to amplify every action against their opponents and provide unbeatable performance.
For customers in Pakistan who want to play professional games, PTCL Flash Fiber is the most revolutionary technology that is now accessible. With a commitment to tripling the boost required by gamers across the country, PTCL is now delivering 1 Gbps, allowing players to participate more readily in international gaming tournaments without having to worry about the speed of their internet connection. The offer is available to those in Lahore and Islamabad who log on to www.ptclflashfiber.com and subscribe to it, depending on whether or not service is available in their respective localities.
Advertisement