Mobiles
China Telecom performed the first operator NR NTN live
network test with satellite-connected mobile phones.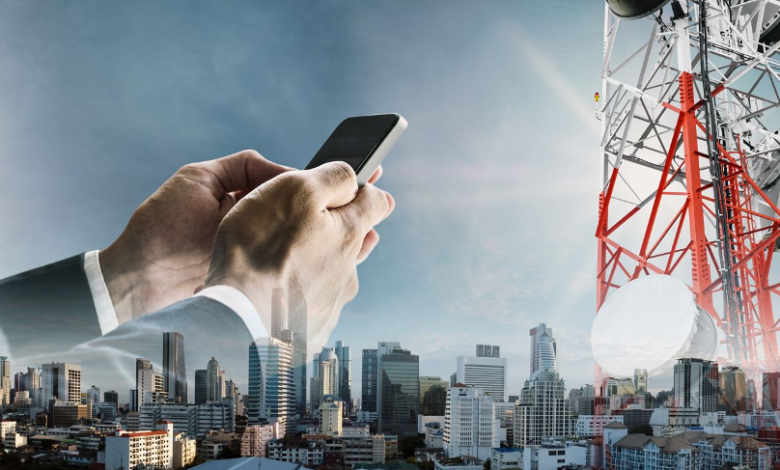 On October 25th, it was announced that the world's first operation based on geosynchronous orbit satellites had been completed by the China Telecom Research Institute, the China Telecom Shanghai Emergency Communications Bureau, the China Telecom Satellite Corporation, Beijing Jiefeng Chuangzhi Technology, and the Beijing University of Posts and Telecommunications. Test and certification of the satellite live network environment are performed using commercial NR NTN (non-terrestrial network) terminals.
Must Read About This Xiaomi Mi 14 mobile phone warm-up
The evolution of space and earth integration is reportedly headed in the direction of NR NTN, the technical standard for direct connection of terminals to broadband satellites. As part of laying the groundwork for China's plan for high-speed ubiquity, space and earth integration, this test conformed to the latest version of the international standard, 3GPP R17, and verified the network access capabilities, data and voice service capabilities of NR NTN in the multi-terminal concurrent direct-connect satellite scenario in the geostationary satellite space environment. Integrating cloud networks gives a comprehensive information network for fundamental actual measurement and demonstration purposes.
China Telecom performed the first operator NR NTN live
The test, which used satellites in geosynchronous orbit and a forwarding bandwidth of 5 MHz, successfully located the effect of slow satellite orbit drift on NR NTN terminal access. Partial system parameter optimization and other methods have successfully opened up the full link between terminals and direct satellites, validating NR NTN's key technologies like time-frequency compensation under geosynchronous orbit satellite links. This was achieved through regular updates to ephemeris data.
Voice over NR NTN voice calls were successfully established throughout the trial, and the sound quality was both clear and steady. VoWIFI over NR NTN's hybrid networking and network access capabilities were also tested, even in the face of multi-terminal concurrency.
The results of the trial demonstrate that the NR NTN network, which is based on geosynchronous orbit satellites, has the infrastructure to support broadband data and voice services, making it a viable option for use in the nation's comprehensive information service network and emergency communication network. The integrated space and ground networking capabilities, as well as the design and standard formulation of the integrated space and ground system for 6G, were also set the groundwork for by the test.
network test with satellite-connected mobile phones.
China Mobile, ZTE, and Keysight Technologies reportedly finished the first domestic operator NR-NTN low-orbit satellite laboratory simulation verification to provide mobile phone satellite broadband services in September of this year. Transparent forwarding mode has a maximum loopback latency of 15ms, a maximum Doppler frequency offset of 1.03MHz, and a maximum user download rate of 5.1Mbps at 5MHz bandwidth. Overall, the results are in line with projections. Narrowband services, including as two-way voice over IP and text messaging, are the only ones supported by NTN, unlike in prior iterations of the Internet of Things. NR-NTN is capable of offering mobile phone satellite broadband services to the general public and business customers.