Mobiles
Friends will eventually support the Xiaomi 14, a mobile phone with 8GB of expandable storage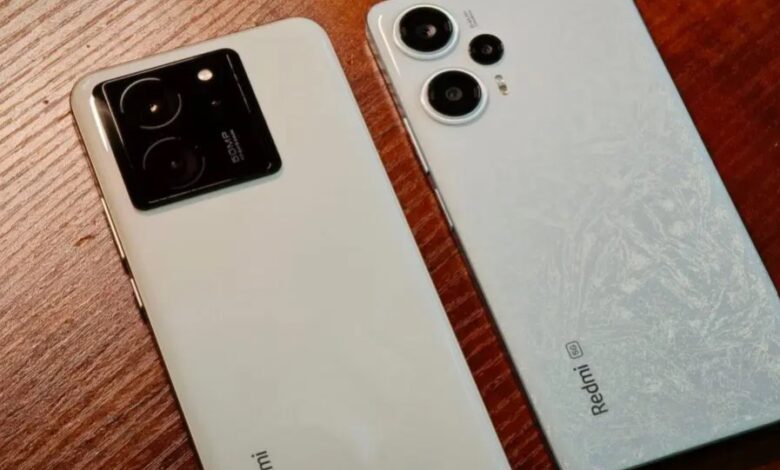 Lei Jun is said to have revealed the launch of a "UltraSpace storage expansion" capability at the Xiaomi ThePaper OS and Xiaomi Mi 14 series new product launch conference that took place the week prior. This information was reported on October 30. Users of the 256GB Mi 14 Pro have the option of receiving an additional 8GB of storage space, while users of the 512GB Mi 14 and Mi 14 Pro have the option of receiving an additional 16GB of storage space.
The director of Xiaomi's mobile phone system software department, Zhang Guoquan, recently elaborated on this feature, noting that the "UltraSpace storage expansion" capability does not compromise the longevity of UFS and that upgrades are not available for earlier models.
Furthermore, Xiaomi has provided the UFS Association with the standard. Xiaomi insists on a minimum time period of protection from chip manufacturers to ensure the integrity of the original work. Eventually, this feature will be built into every major smartphone.
The full content is included in the attachment below from IT Home:
After reading everyone's comments these days about the storage expansion feature discussed during the Xiaomi Mi 14 press conference, I believe it is still important to clarify the ins and outs of this feature. This is a really lengthy text. Those students who aren't into technology can skip to the first paragraph and question. answer
What purpose does this serve?
Also read this Xiaomi 14 Pro mobile phone and other new products have passed 3C certification
I feel bad saying that MIUI has been called "bloated" in recent years. It has been actively fixing this for the past two years. The Razor Plan from 2017 and the new storage facility from this year are in the same vein. Losing weight should be a top priority.
The primary goal of Razor Project 1.0 is to make it possible to remove most system software with the exception of what is strictly necessary. In order to maximize capacity for its customers, Razor Plan 2.0 strives to have the lowest system firmware possible, and it also offers storage expansion.
Xiaomi's ThePaper OS, thanks to its extreme minimalism, is not only blazingly quick and featherweight, but also remarkably space-efficient. You can obtain up to about 20GB more storage space than you would with comparable flagships because to the 8GB of hardware expansion. The dynamic compression and file deduplication features built into the OS further reduce the OS's storage footprint. It's bigger and more "durable" than anything else available. Combined, it can hold more than 30 or even 40G of data after prolonged use.
The technical principle is ____. Is there a threat to longevity from UFS?
Absolutely not; everyone can feel safe using it; have faith in the expertise of Xiaomi and chipmakers; and resist being misled.
Bad block replacement management will be briefly discussed here. Once there is not enough reserved space, the memory chip will be completely worthless because storage devices can only replace them with units with reserved space when defective blocks are identified. We optimize Cache management to decrease erasure and bad block formation, in addition to reserving adequate space depending on user patterns. Support for cloud-based bad-block reserve area tuning based on user conditions after extensive use contributes to the robustness of the System. The current heavy user model suggests that even when subjected to daily data writes of 40 GB, both the 256GB and 512GB expansion chips have a lifespan of more than 10 years. Have confidence.
The best storage performance can only be attained by intensive cooperation between the host file system and UFS. The earlier FBO refresh storage function reflects this. Xiaomi has taken a similar approach, heavily influencing the host-side file management that underpins UFS's resource management. realize "data is not written unless necessary (UFS)" in software and "write data is not migrated unless necessary" in software + firmware to cut down on writing and improve wear-leveling and write-ahead-logging (WAL).
Is there a way to add this functionality to previous models?
Calibration must be performed during mobile phone production, which precludes its use in earlier models, and cooperation between mobile phone and supply chain manufacturers is required.
Why aren't all versions of the same Xiaomi 14 supported?
We had to stock up on memory chips to ensure the safety of our supply chain. Despite Xiaomi's openness to sharing technology with partners, certain producers have been left behind. Actually, concerns were raised just before launch. Mr. Lei has made up his mind and said, "OK." Technology shouldn't be wasted. Just be sure that everyone understands. Just bask in the delight that technology has to offer if you have more than 8G/16G. It's not unusual to be missing it. I pray that this explanation is clear.
Xiaomi is driving widespread change among established domestic and international makers of memory chips.
Can this technology be licensed to other factories?
The UFS Association now has the standard thanks to Xiaomi's contribution. We demand a time protection period from the chip manufacturers to ensure that the originality is respected. Eventually, this feature will be built into every major smartphone. Since the company's inception, Xiaomi's stated mission has been to cooperate with other manufacturers for the betterment of the entire industry. Everyone should be able to see this without any explanation.