Mobiles
Motorola Edge 30 triple camera system
Motorola Edge 30 also has a new triple-camera system. It consists of a 50MP f/1.8 main camera with Quad Pixel technology.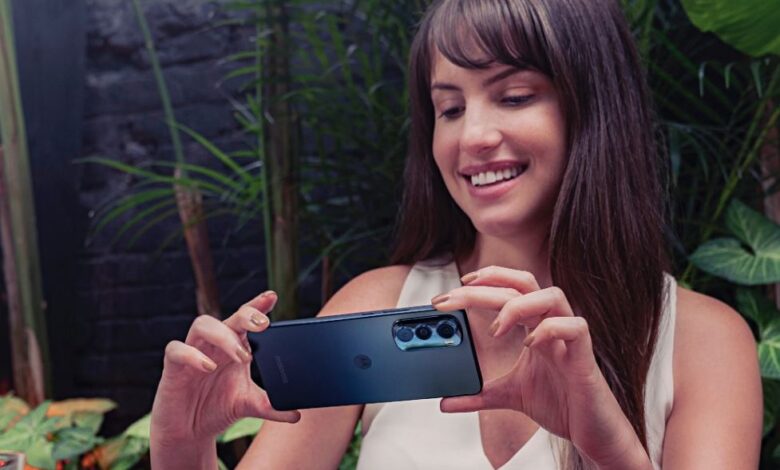 Motorola is back in the mid-range smartphone market with a new and highly intriguing offering, this time in the form of the Moto G. The Motorola Edge 30 is here, with upgraded specifications and a fresh new style, while maintaining the qualities that made its predecessor, the Edge 20, so popular when it was debuted less than a year ago. Unfortunately, the Edge 30 will not be available for purchase in the United States.
Motorola Edge 30
With a starting price of €449.99 and a new camera system, the Edge 30 has set its sights on the Galaxy A53, which is a significant competitor given how similar the two handsets' specifications are. Last year, we complimented the Edge 30's predecessor for having an intriguing design language and offering an incredible value for money. Whether or whether that is still the case Take a look at what this new Motorola mid-range smartphone brings to the table first. As a bonus, while you're waiting for our comprehensive review of the Edge 30, be sure to check out our Motorola Edge 30 Pro review, which has already been published.
In terms of size and weight, the Motorola Edge 30 is 155g and measures 159.38 x 74.236 x 6.79mm. Fans of more small and lightweight smartphones will be pleased to know that the Edge 30 is not only the thinnest and lightest 5G phone now available on the market, but it is also one of the most powerful. As a point of comparison, the iPhone 13, which is around the same size, weighs 174g, whereas the Galaxy A53 weighs 189 grammes.
Motorola Edge 30 triple camera system
On the surface, the phone's design is pleasing to the eye. In addition to having a glossy flat back, exactly like its predecessor, it also boasts an improved camera system that is now rounder, just like the camera systems on the other new Motorola smartphones.
It appears like the Edge 30's cameras are protruding significantly from the body as a result of its thinness, however, this is the price one must pay in order to attain such a tiny profile. Aside from that, the Edge 30 has an in-display fingerprint scanner, which is not included in the more expensive Pro model. Our best assumption is that Motorola was unable to place a scanner on the side of the phone because the device was likely too thin.
Motorola Edge 30 also has a new triple-camera system. It consists of a 50MP f/1.8 main camera with Quad Pixel technology. Quad Pixel combines four pixels into one larger one for better results in challenging photo conditions, while it also saves on memory.
Camera and performance
The second camera is a 50MP f/2.2 ultra-wide shooter with Macro Vision. The third camera is a 2MP f/2.4 depth sensor. The front punch-hole camera on the other hand is a 32MP f/2.4 shooter, which also features Quad Pixel technology.
Video-wise, the Edge 30 is capable of recording in 4K 30fps and 1080p 30 or 60fps. There is also an HD 960fps slow-motion setting.
The Motorola Edge 30 is powered by the new Snapdragon 778G+. This processor is 5G enabled, and is coupled with 8GB of RAM and 128GB or 256GB of non-expandable storage. The phone also supports Wi-Fi 6E.
Advertisement