Mobiles
Motorola Razr 3 Price Leaks 2022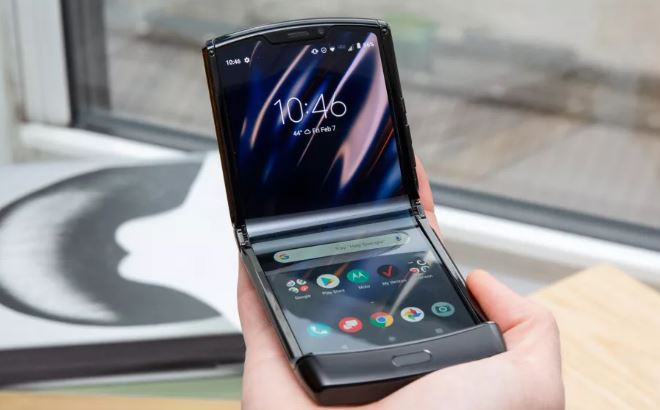 The Motorola business is working on the third-generation foldable Razr. The estimated pricing of the smartphone was not covered by rumours, leaks, or publications, but all other features were.
According to rumours, the Razr 3 will be less expensive than the Razor 5G. In the EU, the Razr 5G cost €1,399, while the current one costs €1,149.
The Razr third generation's lower price is surprising given that it was expected to be a high-end foldable handset with high-end hardware. When fully expanded, the device is believed to have a 6.7-inch internal screen and a 3-inch external screen (when the flap is closed). The Snapdragon 8+ Gen 1 SoC is at the heart of the gadget. The RAM is 12 GB, while the internal storage is 512 GB. The third-generation Razr is only available in one colour: Quartz Black.
The major competition of the Razr third generation is Motorola's Samsung Galaxy Z Flip4, which is €100 cheaper. The Galaxy Z Flip4 is the follow-up to the Flip3, which was the best-selling foldable device of all time. If Samsung follows Motorola's pricing philosophy, with the Flip4 costing the same as the Flip3, Motorola's pricing strategy may lose its allure. Motorola's Razr was €100 more expensive than the Flip3. The Flip4 comes in a variety of colours.
The Galaxy Z Flip4 will be a formidable competitor for Motorola's third-generation foldable. With time, we'll be able to see which gadget performs better in all of the various rumoured features.