Mobiles
OPPO Find N3 folding screen mobile phone released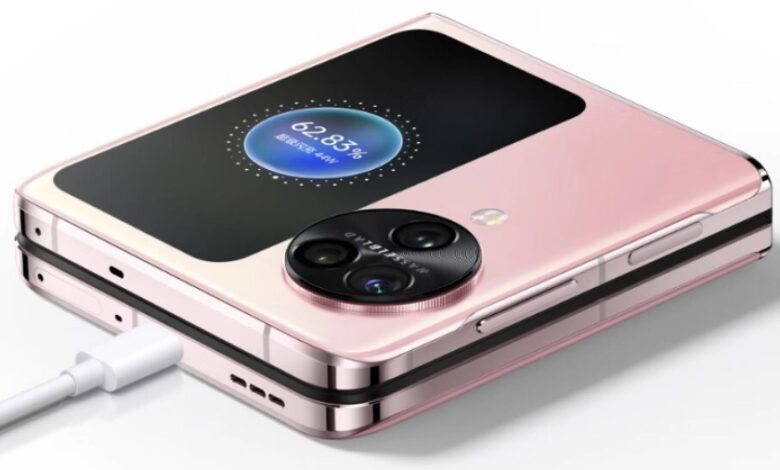 The OPPO Find N3, a new phone with a foldable screen that promises to "open a new era of mobile imaging," was officially unveiled this afternoon at a global conference hosted by the company. The starting price for the new phone is 9,999 yuan.
Liu Zuohu, chief product officer at OPPO, was present at the press event. According to Liu Zuohu, "As a folding pioneer, OPPO possesses over 1,200 new-form mobile phone patents and over 280 water-drop-shaped hinge patents. In the first half of 2023, OPPO's small foldable device even dominated the Chinese small folding market. placed second in the European compact folding market share in the second quarter but leading in terms of overall market share.
To return to the OPPO Find N3, it features a robust exterior design and a timeless round lens module. When folded, the body is just 11.7 mm thick, while unfolded it measures a slim 5.8 mm. Both the glass and leather versions are identical in weight at 245 and 239 grammes. Qianshan Green, Log Gold, and Submarine Black are the new hues.
The display of the OPPO Find N3 is a double-diamond design, which is both durable and attractive. The maximum dynamic brightness of the internal and external displays is 2800nit. The dynamic range of displays equipped with ProXDR technology is expanded by a factor of 8. Not only does the high-transparency display technology allow for more light to pass through, but it also reduces power consumption by 30%. %.
The new device has a screen with specific specs: a 7.8-inch, 2440 x 2268 AMOLED flexible internal screen; a 120Hz refresh rate (LTPO); a screen ratio of 6:5.6; a peak brightness of 1400 nits across the entire display; a peak brightness of 2800 nits in the immediate vicinity of the screen; support for ProXDR 8x dynamic range excitation; etc. ultra-thin UTG glass, high-frequency PWM (1440 Hz), 10 bits of colour depth.
The 6.3-inch, 2484×1116 OLED external screen is compatible with a 120Hz (LTPO) refresh rate, a 20:9 aspect ratio, a peak brightness of 1400nit across the entire display, a local excitation brightness of 2800nit, ProXDR 8-times dynamic range excitation, high-frequency PWM at 1440Hz, and 10-bit dark colours. The resistance to drops and impacts is significantly enhanced by the use of super ceramic crystal glass.
The hinge on the OPPO Find N3 employs aviation-grade high-strength steel and integrated zirconium alloy liquid metal, which together make the hinge thinner, lighter, and more sturdy without sacrificing strength. The Find N3 was the first foldable phone to reach one million folds in TÜV Rheinland lab tests.
With a Qualcomm Snapdragon 8 Gen 2 mobile computing platform, LPDDR5X RAM, UFS 4.0 flash memory, and dual-axis graphite heat dissipation, the OPPO Find N3 is a powerful device.
OPPO claims that the Find N3 will "open a new era of mobile imaging" thanks to its 48-megapixel ultra-wide-angle camera, its ultra-light-sensing periscope telephoto camera, and its ultra-light-folding pixel wide-angle camera. Photosensitivity is double that of a sensor of the same size thanks to the folding pixel sensor in the OPPO Find N3, and the ultimate dynamic range is extended by up to 355%. OPPO Find N3's camera setup is as follows: 48MP main camera (Sony LYT-T808, sensor size 1/1.43″, double-layer transistor pixel technology, 20% improvement in photosensitivity, 355% dynamic range) + 48MP ultra-wide angle (Sony IMX581, Sensor size 1/2″) + 64MP periscope telephoto (OmniVision OV64B, sensor size 1/2″). The front screen is 32 megapixels (OmniVision OV32C, 1/3.14″ sensor) and the interior screen is 20 megapixels.
The OPPO Find N3 features a 4805mAh battery that is capable of being charged from 0% to 100% in just 42 minutes thanks to its support for 67W rapid charging. The signal strength is significantly enhanced by the unique intelligent high-penetration antenna. In addition, the OPPO Find N3's three stereo speakers (two AAC 1112E master speakers up top and one 1115E down low) produce high-quality stereo sound in both the horizontal and vertical planes, and the phone is capable of handling confidential calls.
OPPO Find N3 folding screen mobile phone released
The Find N3 is the first product of its kind to use a security chip that has been approved by the National Secret Level 2 standard, meaning that fingerprints and other biometric information, private files, and mobile phone passwords are all protected at the chip level. The encryption methods used in modern hardware are more secure than those used in older software. OPPO's Find N3 service is thoughtful for international travellers because it suggests well-liked apps from the user's destination country that can be installed with a single tap. We provide discounted international data services in over 140 countries and regions, with no need for a new SIM card.
IT House has discovered that in addition to the standard 16G+1TB OPPO Find N3, a collector's edition with two colour options—Chibi Danxia and Submariner Black—has been released. It also features a special VIP mode where the core lock can be opened with a single click and the permissions for the camera, microphone, and location services may be disabled immediately. To further ensure confidentiality and security, the security chip re-encrypts these permissive settings.