Mobiles
Realme GT Neo 5 Goes Official
0%-100% Charging in Just 10 Minutes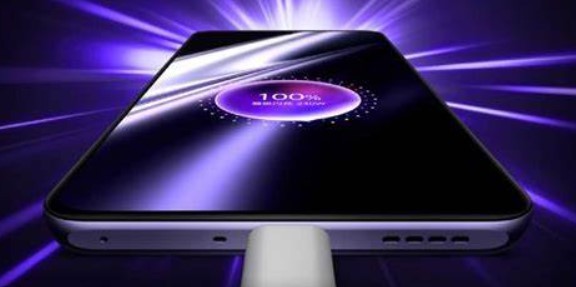 For a good number of months, there was a lot of buzz about a Realme Phone that was said to be able to charge completely from 0% to 100% in just ten minutes. You were correct in your assumption! I'm referring to the much-anticipated Realme GT Neo 5, if you were wondering. The much-anticipated smartphone from Realme has, at long last, been completed. It is now confirmed that the world's first smartphone to support 240W charging has been released. The mobile device, together with its two distinct variants, has made its first appearance in China. The first breaks all previous records with its 240W wired fast charging technology, while the second brags about its "modest" 150W charge and larger battery capacity.
0%-100% Charging in Just 10 Minutes
The Snapdragon 8+ Gen 1 chipset that powers the Realme GT Neo 5 has since been surpassed in performance by the Snapdragon 8+ Gen 2 chipset. Since I have already explained it to you, the recently introduced Realme Phone is available in two distinct variants: one supports fast charging at 240 watts, while the other is limited to 150 watts.
Realme GT Neo 5 Goes, Official
The smartphone comes in a 240W version that has 16 gigabytes of RAM and either 256 gigabytes or one terabyte of storage space. On the other hand, the 150W model offers the choice between 8GB, 12GB, or 16GB of RAM, but there is only one memory configuration available, which is 256 GB. The 240W Charging Phone has a display that is 6.74 inches in size and is made of 10-bit AMOLED. It also has a high refresh rate of 144 hertz and a resolution of 2772 by 1240 pixels. The display also has a lightning-fast touch sampling rate of 1,500 Hz, making it fully compatible with the DCI-P3 color space.
The fact that the Realme GT Neo 5 240W comes with both a 4,600mAh battery and a 20V/12A charger is something that should be brought to your attention here. On the other hand, the capacity of the battery is prioritized above charging in the 150W version. Because of this, it comes equipped with a huge 5,000 mAh battery as well as a 20V/8A converter.
Now, let's talk about the wonders of the Realme FT Neo 5 smartphone. The much-anticipated smartphone comes with a 240W charger, which allows it to reach 20% charge in just 80 seconds, 50% charge in 4 minutes, and 100% charge in less than 10 minutes. OMG! This is just unbelievable.
According to the manufacturer, a mere thirty seconds spent charging the handset is sufficient to supply a user with two full hours of speaking time. The fact that this phone is compatible with previous generations of VOOC and SuperVOOC chargers is one of its many strong points. Despite this, the GT Neo 5's USB-C port provides access to the maximum charging power available on the device.
Price and availability:
The point notable here is that the Realm phone is China-only at the moment. Realme GT Neo 5 Price for the 240W variant starts at CNY3,199 ($470) for the 16GB/256GB version and CNY3,499 ($515) for the 16GB/1TB edition.
Advertisement