Mobiles
Samsung Galaxy A15 5G mobile phone
benchmark exposed: MediaTek Dimensity 6100 Plus + 4GB memory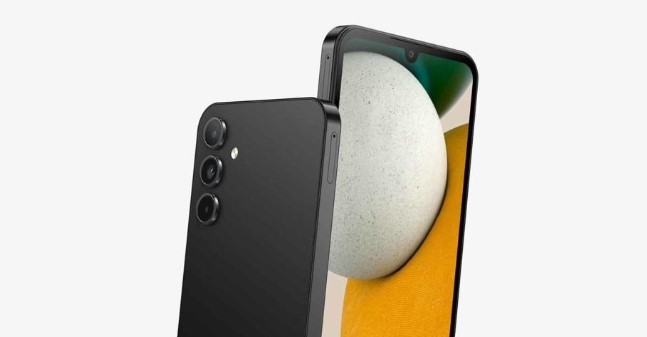 The Geek Bench platform recently featured the 4G variant of the Galaxy A15 smartphone, identified by the model number SM-A155F. Additionally, the benchmark library included the 5G variant of the Galaxy A15, distinguished by the model number SM-A156B. Notably, version 6.2.0 of the test recorded a single-core score for these devices. The device achieved a total score of 664 points, with a multi-core score of 1717 points.
Based on mobile phone benchmarks, it is anticipated that the Galaxy A15's 5G variant will use the MediaTek Dimensity 6100 Plus System-on-Chip (SoC). According to the information provided on the benchmark library page, the CPU employs an eight-core design consisting of two high-performance cores operating at a frequency of 2.20GHz, with six efficiency cores running at 2.0GHz.
Samsung Galaxy A15 5G mobile phone
In July of the current year, MediaTek introduced the Dimensity 6100 Plus, which incorporates the Mali G57 GPU and utilizes TSMC's 6nm manufacturing process. According to the benchmark page, the computer is equipped with a 4GB RAM capacity and operates on the Android 14 operating system.
It has been previously documented that a high-quality visual representation of the Samsung Galaxy A15 smartphone was disclosed by the source @OnLeaks. The device showcases a design characterized by a flat-faced appearance both on the front and back. In contrast to the curved corners observed in the Galaxy A14, the corners of the A15 exhibit a more robust and sturdy design.
benchmark exposed: MediaTek Dimensity 6100 Plus + 4GB memory
The Galaxy A15 phone is anticipated to include a prominent protrusion on its right side, reminiscent of the design found in the Galaxy Xcover device. This protrusion will house the power button and volume controls, while the power button will also incorporate a fingerprint sensor.
You Also Like Samsung Galaxy Z Flip5 limited edition model
The lower portion of the mobile device maintains the presence of a 3.5mm headphone connection, while the front display has an Infinity-U waterdrop screen design. The rear of the device is outfitted with three distinct camera modules accompanied by an LED flash in close proximity.
The dimensions of the gadget are about 160.2 x 76.8 x 8.4 mm. Additionally, when accounting for the right bezel bump, the width increases from 76.8 mm to 77.4 mm.