Mobiles
Samsung Galaxy S23 series mobile phone One UI 6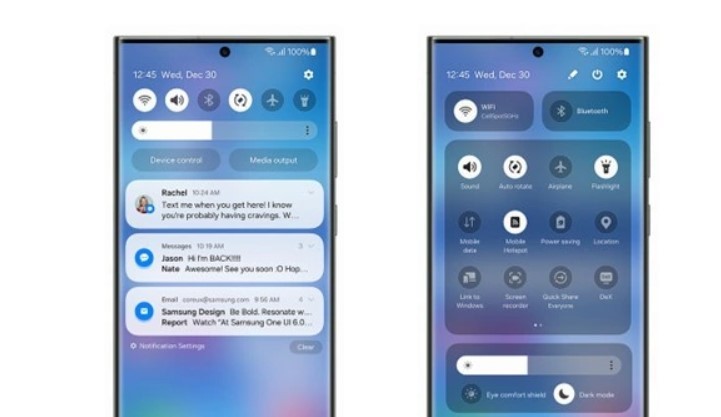 After a little delay, beta testing for the Samsung Galaxy S23 series on National Bank One UI 6 (Android 14) will begin today, as stated by the official Samsung Galaxy Community.
Samsung has announced that the beta testing phase for the Galaxy S23/S23+/S23 Ultra's One UI 6 and Android 14 operating systems has begun. Users can sign up for the test if they have any of three different types of unlocked devices. Applying for membership requires using Galaxy's online forum.
Users who have successfully registered are the only ones who may access this beta version. Officials from Samsung caution that the beta version is not final and may include bugs. Some features also might be unavailable.
1. Open the "Samsung Galaxy Community App" that has been updated to the latest version;
(* To register for this test, you must upgrade the "Galaxy Community" App to the latest version. If you register using an old version, you will not be able to participate in the test normally.)
2. Click "Message" in the upper right corner and open;
3. Click "Register for One UI Beta Program (Galaxy S23/S23+/S23 Ultra);
4. Complete the registration and upgrade.
Version 6 of the One UI (Android 14)
Modern design, user-friendly interface
The newest version of the One UI looks sleek and functional. Numerous components have been updated to present a more sleek and simple appearance.
The most-used functions can now be quickly accessed via the revamped Quick Panel. To access the entire Quick Panel, simply slide up from the top right corner of the screen. As a result, the interface for adjusting settings is easier to access.
More individualized preferences
Users can further tailor their device to their preferences with the wide variety of customization options made available in One UI 6. Users of the Galaxy S23 series, for instance, can now set their own unique settings as backgrounds for their photos. It also has a new camera widget that lets users choose where their photographs will be saved in advance.
In addition to the aforementioned visual improvements, Samsung claims that the official release of One UI 6 will also bring about a number of other enhancements for smartphones. In addition, the update contains the usual precautions to ensure the security of user information.
Advertisement