Mobiles
TECNO Mobile Reduces Prices in Pakistan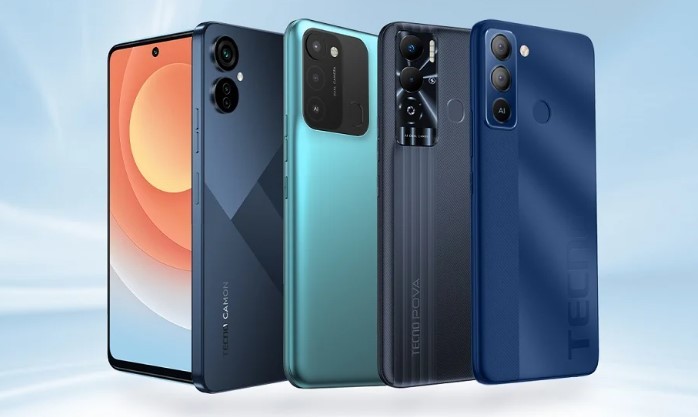 TECNO Mobile has decreased the costs of some of its most popular models, including the Camon 19 Neo, Spark 8c, Pava Neo, and Pop 5 LTE, in order to demonstrate its unwavering dedication to the customers who have supported the company throughout its history.
The Camon 19 Neo was formerly sold for rupees 57,999; however, it can now be purchased for only rupees 44,999. In a similar manner, the price of the Spark 8C has dropped from 43,999 rupees (its prior price) to 36,999 rupees (its new price). The price of the Pova Neo phone has been reduced from its original asking price of 43,999 to the current price of 34,999. Last but not least, the price of the POP 5 LTE has been reduced to rupees 24,999 from its prior price of rupees 32,999.
TECNO has always been committed to providing its customers with the very finest mobile phone experiences available at prices that are within their budgets. TECNO Mobile ensures that its consumers will not have to worry about their ability to continue using their preferred brand's devices even if they are experiencing financial difficulties by reducing the pricing of its mobile phones.
The Chief Executive Officer of TECNO Pakistan, Kelvin Zeng, made the following statement: "At TECNO, we understand the challenges that our customers are facing in these uncertain times, and we are committed to providing them with affordable products of the highest quality." The fact that we care about our consumers and are prepared to go above and beyond to ensure their satisfaction is reflected in our decision to lower the costs of some of our most in-demand products.
TECNO's decision to lower prices in spite of growing inflation and a general decline in consumer purchasing power is a clear demonstration of the company's dedication to satisfying its client base. TECNO Mobile has demonstrated, once more, that it is a brand that cares about its customers and is prepared to go the additional mile to make them happy with this decision. Customers of TECNO no longer need to be concerned about their financial stability in order to use the products of their preferred brand.