Mobiles
vivo V25e Now Available in Pakistan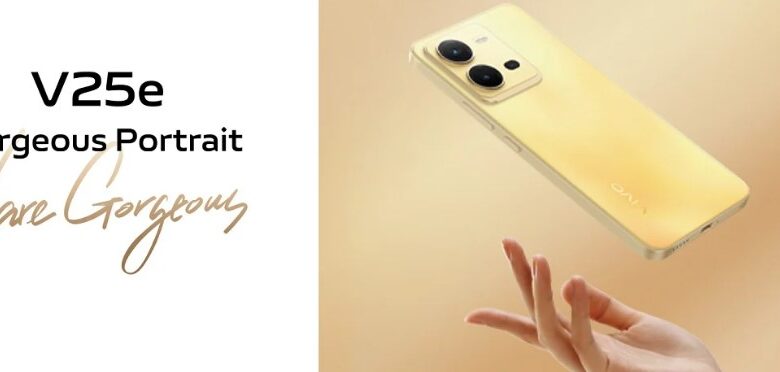 The Vivo V25 Series smartphone has a color-changing glass back and is a member of Vivo's V25 Series. This gives the smartphone an enchanted quality that is hard to describe. The Vivo V25e is a next-generation smartphone with a design that is at the top of its class, features that are sublime for the camera, and powerful performance. A powerful 4500mAh battery that is powered by 44W Flash Charge technology is also supported by the device. This ensures that customers do not have to wait hours for their smartphones to become fully charged.
The Vivo V25e flaunts a cutting-edge Color Changing Fluorite AG Glass, which gives it an attractive and one-of-a-kind appearance.
The Color Changing Glass technology enables the V25e to transform into a different color when it is exposed to direct sunlight, and it is able to revert back to its original color when it is taken out of the sunshine. In addition, the Fluorite AG Glass is a cutting-edge technology that not only improves the device's overall appearance but also makes it more comfortable to hold.
The 64MP OIS Bokeh Flare Portrait camera that comes standard on the V25e is fitted with a high-sensitivity sensor and optical image stabilization that provides hybrid image stabilization. Users are able to take photographs that are clearer as a result of this feature's ability to mitigate the impacts of shaking.
By employing AI to process the point light sources in the backdrop, the Bokeh Flare Portrait feature found in V25e elevates the user's ability to produce beautiful nighttime photographs and improves the overall quality of the night photography experience.
In addition, the smartphone is equipped with a Vlog movie function, which features a selection of pre-built video templates for different scenarios, such as going out to eat, sightseeing, and traveling. This feature is useful in general, but it is of great assistance to individuals who have little to no prior experience producing vlogs.
The Vivo V25e, which was introduced to the Pakistani market on January 3, 2023, will be available for purchase beginning on January 14, 2023, at the price of Rs. 89,999. The product may be purchased in Pakistan in two aesthetically pleasing color versions, named Sunrise Gold and Diamond Black respectively.
vivo provides a warranty of one year for the V25e, as well as a free replacement for the first 15 days and a warranty of six months for accessories. The Vivo V25e has been properly certified by the Pakistan Telecommunications Authority and is compatible with all of Pakistan's mobile network providers. Customers of Zong can also receive 12GB of free mobile internet by inserting their 4G SIM card into Slot 1 and using it for the full six months (2GB of internet every month).
Advertisement