Mobiles
vivo V25 5G That Changes Color in Sunlight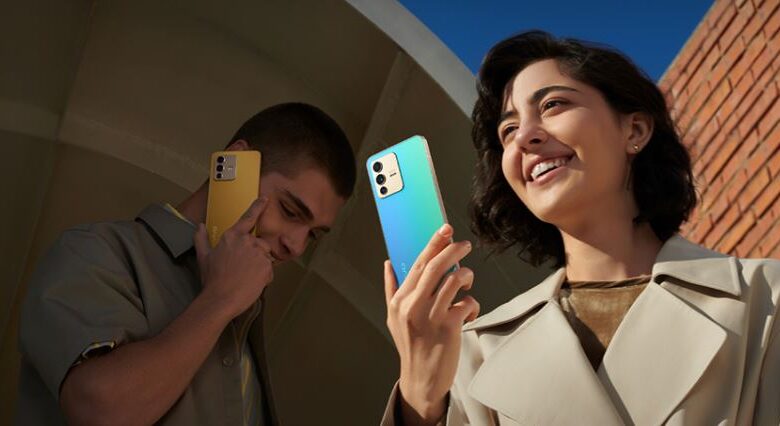 Many people are concerned about their phone's battery life due to the increased use of phones during busy schedules. As a result, the Vivo V25 5G has a 44W Flash Charge, allowing it to charge rapidly and efficiently, as well as a 4500mAh battery, allowing customers to use their smartphone for an extended period of time. The V25 5G now boasts new hardware enhancements and advanced features like Double Exposure, Dual-View Video, and a 90Hz Ultra Vision Screen, which provides industry-leading performance in all usage circumstances.
Finally, but certainly not least, is the phone's amazing camera system. The V25 5G has a powerful photography system that includes a 64MP OIS Ultra-Sensing Rear Camera that allows users to create professional-quality images with ease. Furthermore, the back camera has Hybrid Image Stabilization, which combines Optical Image Stabilization (OIS) and Electronic Image Stabilization (EIS) to generate clear films even when the camera shakes, allowing users to shoot videos with vivid details. The smartphone features a 50MP AF HD Portrait front camera with best-in-class selfie and image technology.
vivo V25 5G That Changes Color in Sunlight
It also offers an intriguing new tool called the Vlog Movie, which has numerous built-in video templates for scenarios including picnics, dining, city tours, and traveling. A template is offered for every scenario in order to assist users in generating inspiration and to answer the common problem of "I do not know how to shoot a vlog, or how to do it correctly". With a single tap, you may edit and produce a vlog. In this day and age of social media sensations, the V25 5G gives customers the tools they need to become the next big social media star.
After using it for a while, we determined that the Vivo V25 5G exemplifies Vivo's ongoing efforts to provide customers with products that are among the best in their respective industries in terms of a camera module, superb aesthetics, performance, battery life, and gaming experience. It is designed to fit your hand precisely as a smartphone and meets the needs of individuals looking for excellent features at a cheap price.