Mobiles
Pre-Booking Now Open for vivo V29e 5G in Pakistan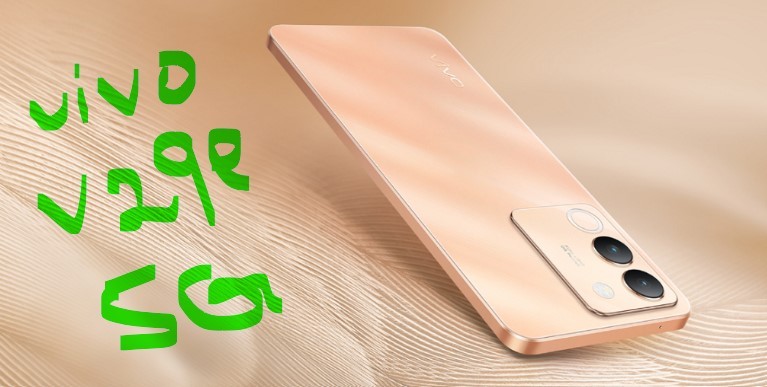 There's a lot of buzz about the imminent release of the vivo V29e 5G in Pakistan. The smartphone can be reserved now in advance of its official release on November 18th, 2023, and pre-orders are being accepted online. The vivo V29e 5G, available for Rs. 109,999, combines state-of-the-art hardware with an eye-catching design to provide users a really unique smartphone experience.
The pre-booking phase is in full swing, and buyers are encouraged to grab the opportunity to be among the first to own the vivo V29e 5G. Pre-ordering is easy and can be done in any vivo store or on a number of different online marketplaces. Vivo has added new promotions and price cuts to make its products even more attractive to buyers.
Pre-Booking Now Open for vivo V29e 5G in Pakistan
This smartphone is more than just cutting-edge technology; it's also an accessory. The vivo V29e 5G is the world's thinnest 5G smartphone and delivers outstanding visuals. Available in two enticing color versions – Rose Gold with a Nano-Scale Photoetching Technique and Forest Black using Fluorite AG Glass – the phone shows a sleek Slim Flat Frame and a big 6.67-inch screen, offering a great user experience.
The vivo V29e 5G's studio-quality camera is a standout feature. The Smart Aura Light Portrait is a great accessory for taking stunning portraits. Photos taken with this camera are true to life thanks to the Smart Color Temperature Adjustment feature. Both the front 50MP AF Group Selfie camera and the back 64MP OIS Ultra-Sensing Camera are capable of taking stunning images with pinpoint precision. The 8-megapixel ultra wide-angle camera in the phone expands its photography capabilities while preserving image quality even at the camera's edges. Taking photographs that appear like they were taken by an expert is now easier than ever with the 2x Professional Portrait Mode.
The 120Hz Refresh Rate of the vivo V29e 5G ensures a fluid and lifelike viewing experience, even when not using the camera. The device's performance is reliable and faultless thanks to the Qualcomm Snapdragon® 695 5G Processor. The V29e 5G has generous storage options, including 8GB + 8GB Extended RAM and 256GB ROM, so you won't have to worry about running out of room for your apps, media, and more.
Endurance is a crucial element of the vivo V29e 5G, with a powerful 4800mAh battery supporting 44W Flash Charge technology for quick charging. The device's performance and aesthetics are both top-notch, making it an exceptional buy.
You Also Like to Read: Vivo Y100 mobile phone official announcement released
When it comes to the capabilities of smartphones, Vivo is consistently at the forefront of innovation, constantly raising the bar. The vivo V29e 5G is a representation of this commitment, boasting state-of-the-art hardware, clever software, and superior power management.
The smartphone of the future is here, and you can reserve one right now. Get your hands on a vivo V29e 5G right now and prepare to join the mobile revolution. Don't wait until the last minute to secure yours; do it now!