News
A Rollable Concept Phone from Motorola is Being Teased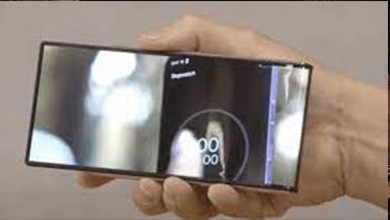 Motorola will soon introduce a ground-breaking technology to the mobile market. In a brief video demonstration at parent firm Lenovo's Tech World 2022 event, Motorola showcases a rollable cell phone. The screen expands and contracts as a button is pressed, and a moving wallpaper moves along with it.
A Rollable Concept Phone from Motorola is Being Teased
Only the front of the device is visible in the demo video. The phone's screen appears to be encircling it and rolling up from the bottom edge. On the screen, there are at least icons for battery and cellular indicator. A flexible OLED display is used in the rolling display. When fully expanded, the screen is around 6.5 inches long and collapses to "just over" 4 inches.
Unfortunately, Motorola has not yet offered any other information about it. It's uncertain when it will be available on the market. Because if the company is successful in introducing this phone to the market, it will be the first of its kind. Over the past few years, many other firms, including TCL, have teased a variety of flexible products. The rollable design from LG may have been the most practical. Let's wait and see what the corporation truly introduces.
In any case, if all goes well, we will learn more about the phone in the upcoming months.