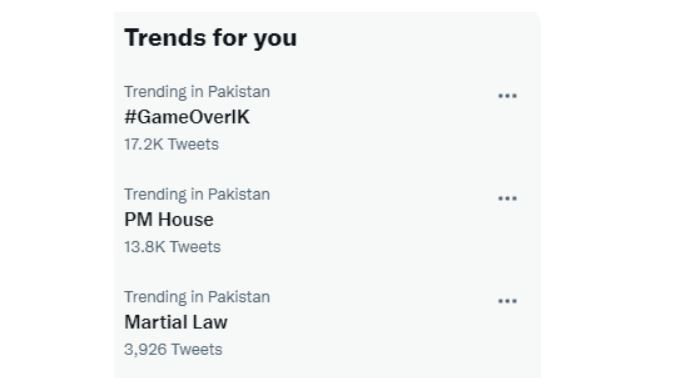 Currently Pakistan's political situation to In regards to news and information, Twitter is among the most reliable sources. For the past two to three days, Pakistan has been dealing with a major political situation. The world appears to be in complete disarray as a result of all of the activity. Due to the fact that all political parties have turned against Imran Khan, the public is perplexed as to where they are headed. It was announced yesterday that MQM, the largest and most important coalition partner, will also be turning away from it.
All signs point to Prime Minister Imran Khan losing his grip on the country as of just this minute. The country is in a state of anarchy, and people are speculating that there is a possibility of a military takeover. Moreover, the growing political commotion has a negative impact on the economy as a result of its effects. The resignation of Usman Buzdar was demanded by a large number of PTI ministers and members. Previously, he had withdrawn his resignation. As for the candidate for Chief Minister of Punjab, Imran Khan nominated Pervaiz Elahi.
In an effort to salvage the government, Prime Minister Imran Khan is making every effort. Currently, there is a vote of no confidence taking on in the country at the moment. The MQM's withdrawal from the coalition with the PTI government comes just before this vote is scheduled. Ministers from both parties have also resigned from their posts.
Political trends are aplenty on Twitter. It is possible to classify people into two types. People who support Imran Khan and people who are opposed to him are divided into two groups: This country's current political situation has a significant impact on the general public. Pervaiz Elahi, the Chief of the Air Staff, and other topics are being discussed on social media. Whether it's celebrities, athletes, or the general public, everyone has a point of view. The following are some of the most popular Twitter trends currently trending.