News
Dubai's Food Delivery Launched Talabots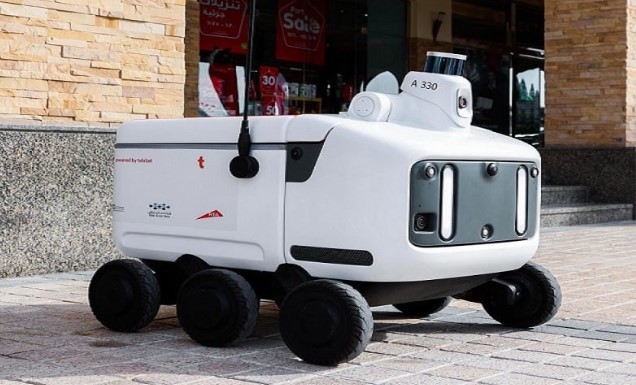 In the recent decade, IoT and robotics have grown at an unprecedented rate. Many breakthroughs in these fields demonstrate this. Talabat and the Dubai Integrated Economic Zones Authority (DIEZ) have collaborated with the Dubai Roads and Transport Authority (RTA) to debut food delivery robots throughout the city.
Talabots, or delivery robots, will be tested in the Cedre Villas region of Dubai Silicon Oasis in the early stages. But, in the near future, Dubai residents will witness robots delivering fresh meals to their houses.
Dubai's Food Delivery Launched Talabots
According to the information available, the 'Talabots' are now being tested and will initially deliver food to the Cedre Villas neighborhood in Dubai Silicon Oasis. Originally, the company planned to use three delivery robots to distribute food within the walled enclave.
Because Cedre Villas is a gated community, it is an excellent place to begin testing the Talabot.
The Talabots will only deliver within a 3-kilometer radius of the Cedre Shopping Centre and will take 15 minutes to deliver orders.
The deployment of these new delivery robots will accelerate Dubai's technological advancement, but it will also result in job losses.
Advertisement