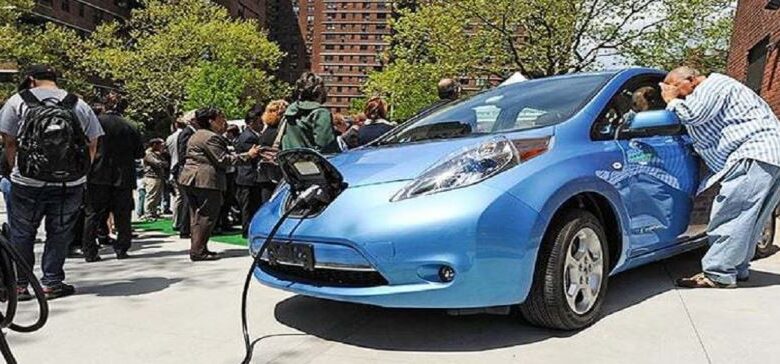 In his presentation at the Auto Industry Media Workshop 2022, Jamali made the following statement: "With the existing power generating mix, we can safely assert that HEVs can serve all of the purposes of EVs, including the reduction of carbon emission, the reduction of the oil import bill, the localization, and the increase in GDP."
The occasion was coordinated by Indus Motor Company. In order to determine which type of car technology is superior for Pakistan at the present time, a comparison was made between hybrid and electric vehicles. The degree of localization of the area's automobile industry was another topic of discussion, as was the effect of successive automobile regulations on the market.
"Pakistan buys 9.7 billion dollars worth of crude oil for refineries to manufacture petrol and diesel, and petroleum commodities are the greatest import category," Jamali said. He added that the country's import bill could be cut in half if it had 100 percent hybrid electric vehicles. "Pakistan buys 9.7 billion dollars worth of crude oil for refineries to manufacture petrol and diesel," Jamali said. "Petroleum commodities are the greatest import category."
Electric Vehicles Are Not Suitable for Pakistan
On the other hand, he made the observation that battery-powered electric vehicles are dependent on electricity, and he mentioned that Pakistan generates 62 percent of its electricity from fossil fuels, with up to 30 percent arriving through transmission lines.
"EVs will enhance local LNG, coal, and crude oil imports as well as investment in expanding distribution and establishing a charging infrastructure," stated Jamali, citing market research carried out by his company. Jamali was referring to the fact that EVs will increase these imports.
"Consequently, given the current state of Pakistan's infrastructure and the currency exchange rate," he continued, "HEV is Pakistan's best option." According to the CEO, Toyota was a pioneer in the present HEV car technology, as proven by the fact that 16 million Toyota HEVs were sold out internationally. This is evidenced by the fact that It employs a series-parallel hybrid technology that is described as "outstanding" and "best-in-class."
One source expects that the current trend of a greater percentage of HEVs than BEVs will continue until 2030 because of the reasons that were discussed above regarding why HEVs were more accepted than BEVs globally. All of the major automobile manufacturers were working on hybrid electric vehicles (HEVs), and it was anticipated that the fuel economy of HEVs would continue to get better in the future as newer generations of HEVs and other automobiles received safety features.
At the event, attendees heard from industry professionals who stated that hybrid vehicles add variety to the techniques of emission management and that Pakistan should consider market dynamics when choosing between electric vehicles and hybrid vehicles.