News
Fortnite's Halloween update welcomes the spooky season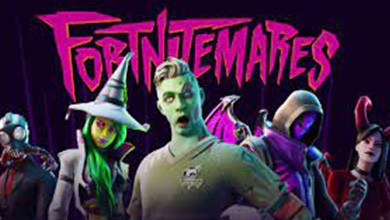 The Halloween season has begun in Fortnite, so keep calm. The annual Halloween event, Fortnitemares, and the option to transform into a werewolf are part of the most recent Fortnite Halloween update. Fans of Fortnite, are you prepared?
The Halloween Update for Fortnite is here
Players can now undertake a ritual to gain access to "howler claws," an item that turns them into a werewolf, as well as a DJ who hangs out at the Reality Tree. You'll be able to locate other players, learn a new melee move, and do a double jump when the claws are attached. It resembles the wraith-like abilities from the year 2020 quite a bit. Is it not?
However, the update also includes:
A new iteration of the traditional horde rush mode called Zero Build.
Halloween-themed products, including candy and a pumpkin launcher, are back.
Several tasks to obtain free in-game goods.
From now now until November 1st, there will be what are known as Fortnitemares. The most recent season of Fortnite began about a month ago. It has brand-new features like objects made of metal that can transform you into a chrome blob. Please share with us any more intriguing features that have been included with the latest version if you are a Fortnite fan. Remain tuned!