News
GM Motors Has Started Producing the Hummer EV SUV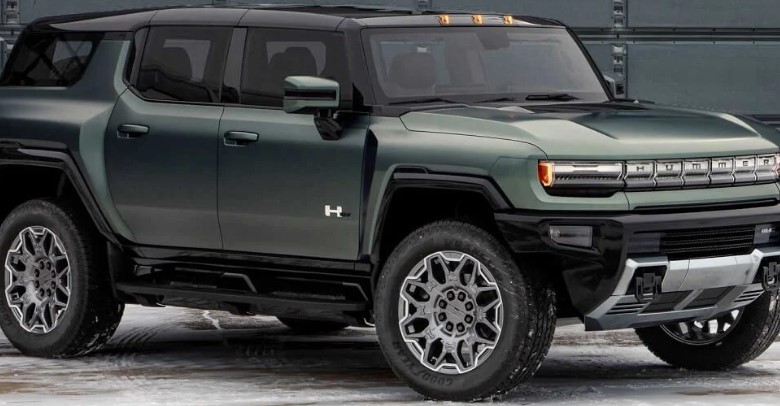 At the same factory where the Hummer pickup truck is manufactured, the all-electric Hummer SUV is also being produced. During a business roundtable, GMC and Buick Global Vice President Duncan Aldred stated that a significant ramp-up in production is planned for the second half of 2023. However, Mr. Aldred refrained from providing specific on-sale dates or planned production numbers. The American truck manufacturer previously stated that it had received more than 90,000 reservations for the Hummer Electric Vehicle's pickup and SUV configurations combined. Of those, somewhere between fifty and sixty percent were interested in the pickup.
GM Motors Has Started Producing the Hummer EV SUV
In the latter half of 2021, GMC began manufacturing the Hummer EV pickup vehicle. By the end of 2022, it had delivered just over 850 units. Because the production lines had to be stopped for several weeks during the previous year in order to make preparations for the Silverado EV.
Also Read: – Daraz launches Daraz Advertising Solution
The all-electric 2024 Hummer EV Edition 1 SUV is equipped with three electric motors that collectively deliver up to 830 horsepower and all-wheel drive. This enables the vehicle to reach sixty miles per hour in approximately 3.5 seconds. The pickup truck is 9 inches longer than the sport utility vehicle. It maintains the unique Crabwalk feature that allows the vehicle to drive in a diagonal direction. In addition to that, it is able to perform DC fast charging at a voltage of up to 800 volts and a power output of up to 300 kilowatts.
The much-anticipated 2024 GMC Hummer electric sport utility vehicle (SUV) production has begun at General Motors. The plant that assembles products for the brand is located in Detroit-Hamtramck, and production has begun there. In addition, on January 30, GMC began putting the first units of the Hummer EV SUV they are producing into production. At the conclusion of the first quarter, the customers who have reserved vehicles will begin to receive those vehicles.