News
Google Pixel 7 has been leaked in high-resolution 'cloudy white' renders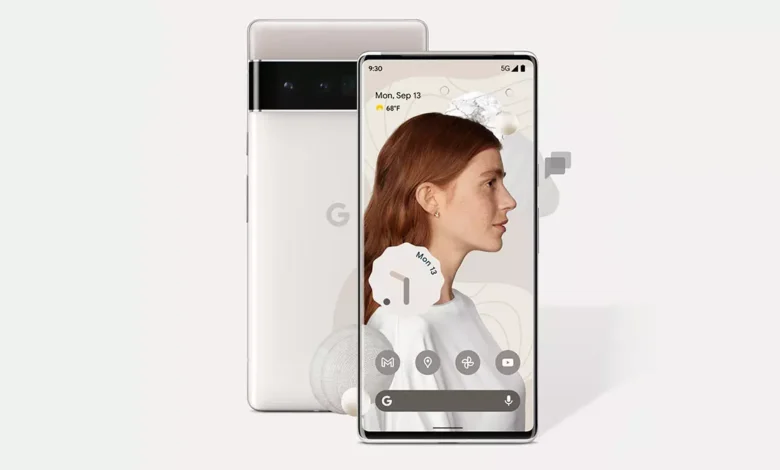 While Samsung has already released an improved Galaxy S-series family early in the year, companies like Google are almost certain to keep their supporters waiting for several more months.
It shouldn't come as a surprise that the premium Google Pixel 7 and 7 Pro are both getting the same treatment ahead of its projected combined commercial release in October 2022, given that the mid-range Pixel 6a leaked in high-res factory CAD-based renders all the way back in November 2021.
That's much more like it!
Given that October is still more than seven months away and Google appears to have enough on its plate with all those annoying Pixel 6 bugs that just won't go away, the rough and sketchy Pixel 7 renders leaked yesterday would have been acceptable for a little while longer, making the wait feel just a little bit easier to bear.
However, serial leaker Steve Hemmerstoffer was clearly not satisfied with only blowing the Pixel 7 Pro's cover in excellent detail and crystal clear quality, as he did the same today (in partnership with Carhp) for the incoming flagship's younger brother.
At first glance, this looks almost identical to the 7 Pro, with a perfectly flat display with fairly generous bezels (by 2022 high-end standards), as well as a centred hole punch and, perhaps most notably, a bulging rear camera module that extends around the handset's frame, arguably blending into its overall design a tad better.
Another fascinating feature that can go undetected but is definitely worth mentioning is the colour Steve H., alias @OnLeaks, chose to represent the non-Pro Pixel 7. This is unlikely to be utilised solely for illustration purposes, so we can reasonably assume the flat-screen device will be available in Cloudy White as well as the "normal" Pixel 6's Stormy Black, Kinda Coral, and Sorta Seafoam colours.
If that looks (or sounds) familiar, it's because the Pixel 6 Pro is presently available in white, Sorta Sunny, and Stormy Black. This could be a big move, indicating that Google intends to manufacture and distribute a considerably larger number of units beginning in the fall.
Dimensions and specs to be expected
While it is definitely far too early to make any guarantees, the Pixel 7's mostly unaltered external look strongly suggests that the internals will not be significantly updated either. Powered by a second-generation Tensor processor with plenty of space for growth, this apparently low-cost bad boy is expected to settle for two rear-facing sensors and an 8-megapixel selfie camera on a screen spanning between 6.2 and 6.4 inches in diagonal.
The Pixel 7 measures 155.6 x 73.1 x 8.7mm, making it shorter, narrower, and somewhat thinner overall than the 6.4-inch Pixel 6, and with no visible bezel trim, the only option to achieve those dimensions is to reduce screen real estate. It remains to be seen whether the 4,600mAh battery capacity will be reduced as well, though Carhp curiously expects it to increase to "roughly" 5,000mAh… somehow.
When the muscular camera bump is factored in, the device thickness is anticipated to increase to about 11.5mm, which is… not too awful. Meanwhile, a 512GB storage option could join the existing 128 and 256 gig models, though for the time being, that should be viewed as entirely baseless speculation, much as a 50MP primary rear-facing camera is.
There's also no news on whether Google intends to increase the Pixel 6's display resolution and refresh rate for its non-Pro successor, so there's not much we can do but wait and see what happens.
a new re