News
Google Pixel 5a 5G key components leak, launch rumored for August 17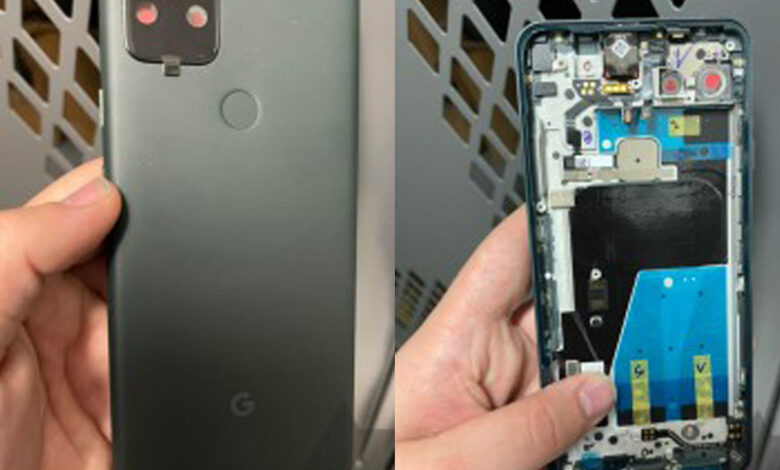 Google just announced their latest smartphone, the Pixel 5a 5G. There have been plenty of rumors about what this phone is going to look like and include, but now it looks as though we'll be getting a little more information at least-AndroidPolice says they got an anonymous tip with photos of the device's components and one photo that includes some specs! Alongside these new images are also rumored details such as the launch date set for tomorrow: August 17th
When it comes to phone design, there are few companies that can match the legacy of Google. The latest leak from a popular case manufacturer shows their next device is set to have an elegant and sleek back with great features like two camera cutouts alongside an LED flash and fingerprint scanner in its classic spot at the bottom near what appears to be a subtle Google logo.
The mint green power button and volume rocker are exposed on the phone's side profile. Though we can't see its display, based on past rumors it should have a nearly identical design to the Pixel 4a series with a punch-hole cutout in the top left corner. The Snapdragon 765G chipset is also expected to be used by this upcoming device.
The new Pixel 5a 5G has a 4,680 mAh battery that will be the highest power cell put in a Pixel phone to date. The newest device is said to cost $450 and could be available for purchase from August 26th.