News
Matnsaz Is Ready To Adapt How We Type In Urdu On Smart Phones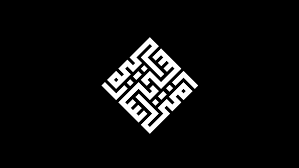 Matnsaz Is Ready To Adapt How We Type In Urdu On Smart Phones
A first-of-its-kind software called "Matnsaz" was released by developer Zeerak Ahmed. It includes a redesigned digital keyboard layout and leverages layers of the Urdu/Arabic script itself to condense a huge alphabet into a simple, modern keyboard. The Matnsaz keyboard was developed by the creator, chief designer, and engineer Zeerak Ahmed while enrolled in the Harvard University Design Engineering program.
Zeerak built a brand-new keyboard from the bottom up in response to the way that the technical world treats regional languages like second-class citizens. He did this to disprove the myth that Urdu cannot be used in current technology.
Shift keys, outdated layouts, and poor grammar have all been necessary for typing Urdu for far too long. Modern technology was initially developed for Latin script. Matnsaz alters this and brings in a new age of Urdu computing, according to Zeerak.
The Matnsaz project's objective, according to him, is to "make our audience think that high-quality computing can be experienced in Urdu and developed by Urdu speakers," not only software.
The keyboard also alters its look based on where a letter is being input, better simulating how Urdu is written in cursive. These features are in addition to a unique auto-correct system specifically designed for Urdu.
Matnsaz promises to make typing in Urdu a natural and smooth experience by combining this function with a variety of other Urdu-specific features, such as the ability to add "soft spaces" that are found inside many Urdu words and the automatic insertion of accent marks over certain letters.
The app's prediction and dictionary capabilities are constantly being added to and improved upon using a custom language dataset of scholarly Urdu literature. The research and development that went into Matnsaz during a five-year period may be applied to additional Arabic script-based languages, such as Punjabi, Pashto, Sindhi, Farsi, etc.
Advertisement