News
MG 3 Will Cost Less Than Suzuki WagonR and Alto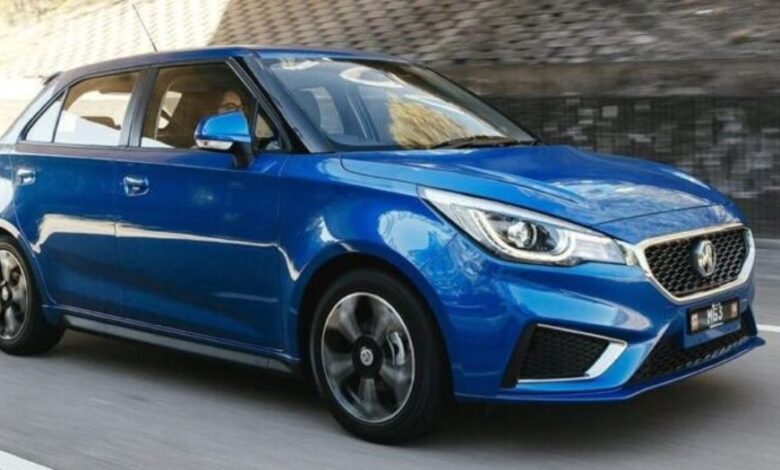 Morris Garages (MG) Pakistan is poised to take the local hatchback market by storm as a prominent stakeholder of the manufacturer, Javed Afridi, has hinted at the price of its next MG 3 model.
At this point, Javed Afridi has been hyping MG3 for years, but he has never divulged the official debut date for the automobile.
Afridi's most recent status update on Facebook included a link to a video that provided a sneak peek at the vehicle's body. The phrase "Yes." was written in the caption of the teaser. Below 2 million Indian rupees, MG3 In Final Stages."
MG 3 Will Cost Less Than Suzuki WagonR and Alto
It is clear from the post on Facebook that the entry-level price of the MG 3 will be less than Rs. 2 million, and that the hatchback will be introduced in Pakistan very soon.
In February of the previous year, Javed Afridi had sent a request to aficionados of hatchbacks for their input regarding the price of the MG 3. When we were having that conversation, Afridi had initially intimated that the pricing of the MG 3 will be less than Rs. 2 million.
The MG 3 is a subcompact family hatchback that is expected to compete with compact automobiles on the market such as the Suzuki Swift, the KIA Rio, the Toyota Vitz, and other vehicles of a similar size and class.
The MG 3 is offered in two different engine configurations for sale on the worldwide market. The first is a naturally aspirated four-cylinder gasoline engine displacing 1.5 litres that produce 105 horsepower and 137 Nm of torque and is paired with a 5-speed manual transmission. The second option is a gasoline-powered engine with a four-speed automatic transmission and a 1.5-litre, four-cylinder displacement that produces 109 horsepower and 150 Nm of torque.
When it comes to amenities, the MG 3 comes standard with an eight-inch touch-sensitive infotainment screen with Apple Carplay, satellite navigation, rear parking sensors, a reverse camera with dynamic guidelines, multi-media controls on the steering wheel, Bluetooth connectivity, cruise control, air conditioning with a dust and pollen filter, a four-speaker premium sound system, and USB/AUX connectivity. Other standard features include rear parking sensors, a reverse camera with dynamic guidelines, and rear parking sensors.