News
PTCL Group Reports 5.7% Revenue Growth for the First Half of 2022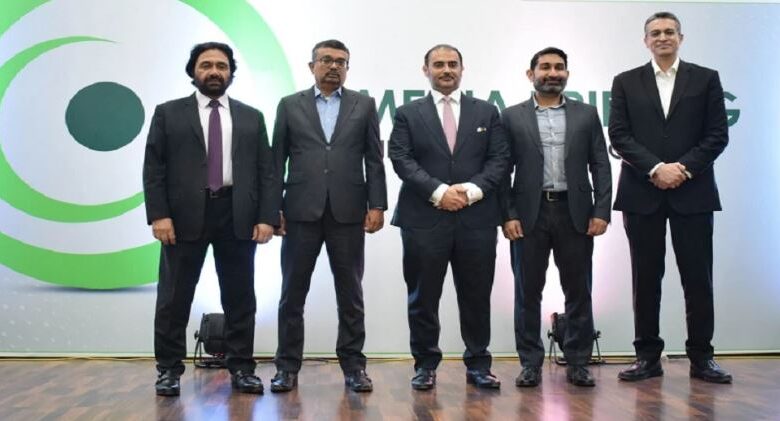 The PTCL Group maintained top-line growth momentum throughout the first half of 2022, significantly enhancing its position as a provider of integrated telecom services in Pakistan. Strong performance in the consumer market, led by fixed broadband, mobile data, and business solutions, as well as microfinance services, are the main drivers of revenue growth. These factors helped the group achieve 5.7 percent revenue growth over the comparative period despite the challenges of an increase in advance income tax (AIT) and a decline in mobile termination rates (MTR).
PTCL Highlights
In comparison to the same period in 2021, the PTCL Group's revenue of Rs 71.7 billion is up 5.7 percent.
The Pak Rupee's depreciation against the USD, rising interest rates, considerable increases in power and fuel prices, upfront expenses related to the purchase of 4G spectrum and related network expansion, and other factors all continued to put pressure on the Group's profitability. The Group reported a loss of Rs 3.1 billion on its net income.
PTCL reported a YoY sales rise of 4.7%, maintaining its growth trend.
Revenue at PTML (Ufone) increased by 3.5 percent as compared to the same time last year.
In comparison to the same time last year, U Bank's revenue increased by 25.0%.
Highlights of PTCL
Revenue for the period for PTCL was Rs 40.0 billion, which is 4.7 percent more than in 2021 due mostly to development in the broadband and business solutions areas.
The business reported operating income of Rs. 1.9 billion. Operating profit for the quarter remained below last year's levels primarily because operating costs increased as a result of a large increase in power and fuel prices.
In comparison to the same quarter previous year, the period's net profit of Rs 5.2 billion is up 38.8%. Gains on disposal of obsolete assets as a result of network upgrade and fiberization, dividend income from a subsidiary, and an increase in non-operating income have all contributed to turning a 32.6 percent decline in operating profit into a 38.8 percent increase in net profit.
Consumer Business at PTCL: Continued Growth
Fixed broadband revenue for the company increased by 10.7% YoY during the first half of the year, and IPTV revenue increased by 8.6% YoY. The company's high-end FTTH offering, Flash Fiber, experienced notable growth in the broadband sector of 91.7%. Due to decreased call traffic and ongoing consumer migration to OTT services, voice revenue has decreased.
Due to its seamless fixed broadband, which includes the fastest internet service in Pakistan under the Flash Fiber brand, PTCL has achieved consistent performance and improved customer experience. As PTCL continued to meet the rising demand for internet and data services, the business expanded its FTTH services to 28 cities, and the customer base quadrupled year over year.
PTCL Business Solutions: Consistent Results
The business solutions segment maintained its market dominance in IP bandwidth, cloud, data centre, and other ICT services while maintaining momentum with overall YoY revenue growth of 5.1 percent. The corporate business of PTCL increased by 15.0 percent from the previous year. Although carrier revenue increased by 9.6 percent within the wholesale business sector, overall wholesale segment income decreased as a result of the closure of several international IP leased circuits. International income has climbed by 14.0% over the previous year, supported by the positive effects of currency devaluation.
Through a solid telecom infrastructure, a varied service portfolio, and improved customer experience, PTCL aims to provide its partners creative, dependable, and agile solutions.
Ufone PTML Highlights:
Despite the difficulties of an increase in advance income tax (AIT) and a decrease in mobile termination rates following the acquisition of spectrum, Ufone has increased its 4G subscriber base and data services, resulting in a 3.5 percent YoY growth in topline (MTR).
Since acquiring the spectrum, Ufone has significantly upgraded its network to 4G and continued to widen its coverage across the nation.
One of the fastest growing 4G subscriber bases in the nation belongs to the corporation.
The company's bottom line has been negatively impacted by external factors like the depreciation of the Pakistani rupee, rising interest rates, and increases in fuel and power prices.
Ufone has received initial entity ratings from VIS Credit Rating Company of "AA-/A-1" (Double A Minus/A-One), with the assigned ratings having a "Stable" outlook. Through an impartial rating process, which also indicates strong credit quality and good fundamental protection features, this recognises Ufone's financial soundness and is a testament to stakeholders' confidence in Ufone.
Higher broadband speeds and new solutions like "UPower," which has gotten a resoundingly positive response from users, help Ufone maintain one of the greatest customer experiences in the market.
U Bank's Top Stories:
U Bank, a PTCL subsidiary that offers microloans and branchless banking, maintained its upward trend and increased income by 25.0% year over year by diversifying its portfolio of advances. As the bank continued to diversify its asset classes and funding sources while ensuring a good bottom-line impact, its balance sheet footing increased to Rs 114 billion. The bank's business model is expanding to take advantage of new market sectors and client classes in order to promote its goal of financial and social inclusion and bring more of Pakistan within the banking net.
Business Social Responsibility
Being a national carrier and a Pakistani company, PTCL Group is at the forefront of providing support to the community through a variety of CSR initiatives, such as working with GSMA to significantly increase its female customer base by the year 2025 and giving participants in the KPK Women Civic Internship Program access to its flagship Wi-Fi internet devices, the "Blaze," to aid in their pursuit of personal and professional growth. The National Emergency Center of the Government of Pakistan and PTCL & Ufone 4G collaborated to increase support for UNICEF's Polio Eradication Campaign in Pakistan.