News
Red Magic 9 Pro series mobile phone
warm-up: 2160Hz high-frequency PWM dimming, first BOE under-screen Q9+ luminescent material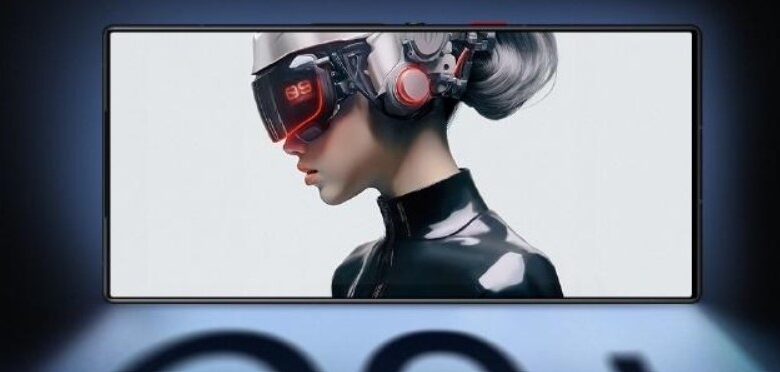 The official release date for the Red Devils gaming phone 9 Pro series is scheduled for November 23rd. As per the official Weibo account of the Red Devils gaming phone, the device underwent a preheating process for its screen today.
According to reports, the Red Magic gaming phone 9 Pro is expected to incorporate the fifth-generation "super competitive full screen" technology, along with the introduction of the first-ever under-screen Q9+ luminous material. In contrast to the previous BOE Q9 screen, the Q9+ screen has undergone enhancements and refinements in several areas. These include the improvement of color deviation, optimization of low-light display effects, enhancement of brightness performance, improvement of overall display effects, and reduction of screen smear issues.
Red Magic 9 Pro series mobile phone
Furthermore, authorities have also asserted that this particular screen has the capability to exhibit a vast range of 1.07 billion colors, accompanied by a local peak brightness of up to 1,600 nits. It has been enhanced with 2160Hz high-frequency PWM dimming, enabling support for DC dimming and HDR10+ display effects. These advancements are purported to provide consumers with a heightened sense of realism in their visual encounters.
The Red Magic 9 Pro series has been officially announced to have the Snapdragon 8 Gen 3 processor together with a newly created game chip called "Red Core R2 PRO". Additionally, the device showcases a sleek design with a flat lens and body. The design of the device incorporates an under-screen front-facing display, enabling enhanced visual experiences. Additionally, it offers support for infrared remote control, NFC technology, and a 3.5mm headphone connection. The manufacturer asserts that this design represents the pinnacle of candy bar phone aesthetics and functionality.
warm-up: 2160Hz high-frequency PWM dimming, first BOE under-screen Q9+ luminescent material
The Red Magic 9 Pro variant will feature a battery capacity of 6500mAh and support for 80W fast charging. On the other hand, the Red Magic 9 Pro Plus variant will come with a battery capacity of 5500mAh and support for 165W fast charging.
You Must Like to Read This Realme GT Master Discovery Edition will launch with Realme UI 5.0 and Android 14