News
Superior University declared as the number one university
Superior University of Pakistan declared as the number one university in the private sector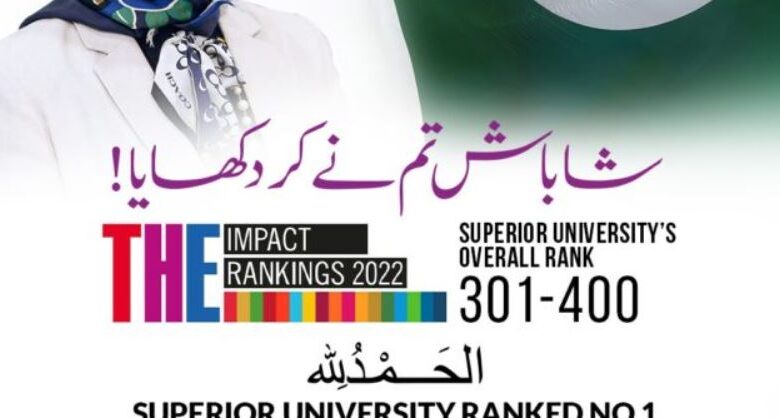 The great news for Pakistanis is that in the Times Higher Education Impact Ranking 2022, which is considered to be the most authoritative university in the world, Superior University has been declared as the number one university in Pakistan in the private sector. The Superior University of Pakistan declared the number one university in the private sector
Superior University declared the number one university
According to the details, the world's most authoritative "Times Higher Education" Impact Ranking 2022 has been released in Stockholm, Sweden, according to which Superior University has been named among the top ten universities in the region.
The Times Higher Education "Impact Ranking 2022" has ranked Superior University as one of the top 300 to 400 universities in the world and Pakistan's number one university in the private sector. Not only that, but Superior University has also been able to claim the title of Top Ten University in the region.
The credit for this remarkable achievement goes to the Rector of Superior University, Dr Sameera Rehman, who took the unique initiative of the 3U, 1M program to ensure employment through education. Under the Three U, One M program, students study at the university for three years and work in the market for one year.
Dr Sameera Rehman has the honour of being the youngest female rector of Pakistan and has made Pakistan famous all over the world by winning many national and international awards.