News
Tesla Automobiles Will Soon Feature Apple Music
The rumour is that the new function will appear in the company's upcoming Holiday Update.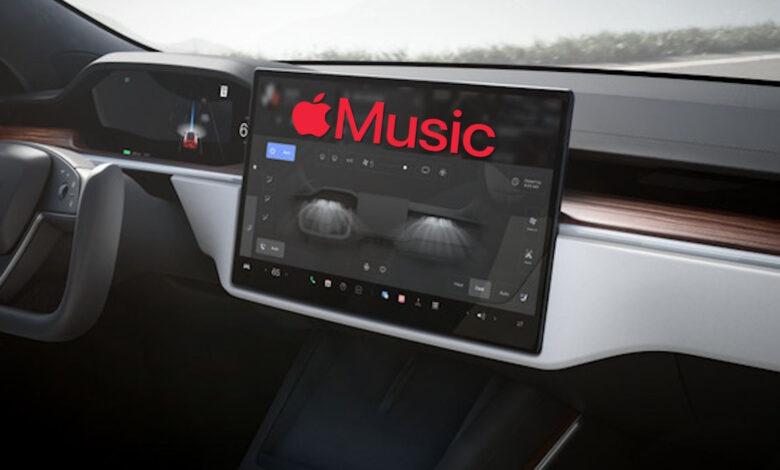 Tesla is now integrating Apple Music into its vehicles, capping years of expectation and waiting.
The new Tesla display at the Petersen Automotive Museum in Los Angeles, which debuts on November 20, 2022, was documented by Aaron Cash through Twitter. Aaron discovered that a Tesla car had Apple Music built-in.
For spectators to feel the yoke steering wheel and its lightning-fast processing for maps, gaming, and entertainment, Tesla has built up the interior of the new Model S at the exhibit, complete with a center console, steering wheel, and infotainment system.
The "car" contained Apple Music, which was found to be running a developer version of Tesla's OS with version number 2022.40.50.
Tesla is now adding Apple Music to the ecosystem of its vehicles after previously supporting Spotify and the Tidal app in its automobiles.
One of the most often requested improvements by users recently is the incorporation of Apple Music in Tesla automobiles.
Apple Music provides a better listening experience than Spotify because of its higher quality and reputation for supporting spatial audio.
Tesla is known for hiding Easter eggs and indications about impending additions in its software, so it would seem that running an Apple Music development version in this car was done on purpose. When a symbol was noticed at Zoom's conference, where they showed off their video conference running in Teslas, we first guessed that Apple Music was on the way.
Spatial Audio
Recently, Apple said that some vehicles would enable Spatial Audio with Apple Music. Apple Music also supports lossless audio for a range of musical genres in addition to spatial audio. According to Apple, these characteristics provide "real multidimensional sound and clarity," which results in an immersive audio experience. Although it's unclear whether Tesla is adding lossless audio support or Spatial Audio, we could only be able to access the essential elements. TIDAL is presently supported by Tesla for high-quality audio.
Integration
Instead of running an Apple Music app, Tesla will integrate Apple Music inside its music player, which has both advantages and disadvantages. The UI will be consistent with Tesla's other music services, which is a plus, and it should accept Tesla voice commands as well. But it might imply that not all Apple Music functions are accessible.