News
The vivo X80 was used to capture these moments
Moments Captured with vivo X80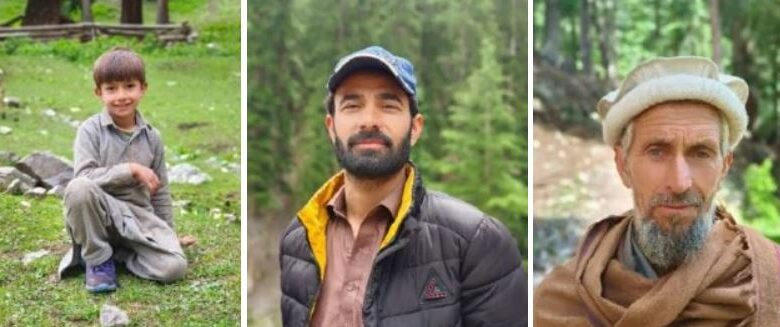 Mages provide us the capacity to capture a moment and preserve it in time, reminding us about a memory we can reminisce about in the future with our family and friends. A picture is worth a thousand words. To be able to collect these beautiful and irreplaceable memories, one needs to be familiar with the most effective methods and tools for doing so. This is necessary in order to retain a moment with clarity that is commensurate with how valuable our moments are.
vivo is aware of this and recognises the significance of the events that it captures, which is why the company is committed to doing everything in its power to offer its audience the very best. The company has been publicising its camera-centric developments for some time now, and with the introduction of the X series device that was only just released, vivo has successfully established its preeminence in the field of professional smartphone imaging.
The vivo X80 was used to capture these moments
The vivo X80 is not only the pinnacle of a superior photography experience, but it also makes the claim that it understands our lives thanks to its "Stories" feature. The "Redefined." motif. It has garnered some outstanding praise over the course of its existence, and here is what Fahad Hanif, a highly regarded professional photographer and videographer, has to say about it.
Street photography is an art form that Fahad Hanif has mastered. He has taken photographs of the highest quality, showcasing the natural splendour that Pakistan, his home country, has to offer. He takes pictures of everything, from the monuments to the people that live here. He is a dedicated amateur street photographer who makes use of a variety of capabilities on his smartphone to capture that one moment that is picture-perfect.
Recently, he was able to get his hands on a vivo X80. Fahad discussed his experiences with using the vivo X80, and he was quite impressed by the camera system.
"So, I have been using the vivo X80 for over a month now, and the experience I have had with it has been remarkable! When questioned about his experience with the vivo X80, Fahad responded, "I'm really in love with the low light camera capability, portraiture, battery capacity, and how can I forget the elegant appearance of the phone."
He continues by saying, "If you enjoy taking images with your phone, the X80 is the ideal smartphone for you." The unrivalled mobile photography experience is just one of the many advantages offered by this phone. In partnership with ZEISS, the X80 is the first camera to ever offer video settings that are reminiscent of a cinematic experience. The cinematic video bokeh feature offered by ZEISS produces oval flares in the film-standard aspect ratio of 2.39:1, so producing a widescreen cinematic lens effect that is capable of capturing films that are both highly aesthetically pleasing and expressive.
In light of the fact that today's young people are particularly fond of taking selfies and other forms of self-portraiture, we questioned Fahad on how well the X80 performed in this regard. In response to this, he stated, "It works wonders as the front camera boasts a high-resolution 50MP AF Portrait Selfie, producing substantially higher sharpness in favourable lighting circumstances." [Citation needed]
The setup makes use of an exclusively developed JNV sensor that has ISOCELL 3.0 and an AI HD Portrait algorithm in order to boost light sensitivity and colour accuracy. This results in each portrait having beautiful details and colours. The X80 collects more light and offers photographs that are more detailed thanks to its main camera, which has a resolution of 50 megapixels and is accompanied by an ultra-sensitive sensor with the model number IMX866 RGBW. You can depend on it to be by your side as you take photographs and movies that will steal the show at night.
Additionally, Fahad divulged his most cherished features of the apparatus before stating, "Okay! Consequently, the first thing that comes to my mind, in addition to the outstanding performance of the camera, is unquestionably elegance and class. In addition to the 4500mAh battery, the phone's clean appearance is another feature that I truly appreciate. It is outfitted with an improved 80W FlashCharge, which guarantees that the amazing experience will continue uninterrupted.
As a conclusion, he stated, "I would say X80 is a fantastic visual storyteller itself," which was a reference to the concept of recording moments with the intention of conveying a tale without providing a great deal of more information. vivo is committed to documenting situations in a manner that is faithful to the interpretation that one would have of them visually if they were actually present.