News
Ufone 4G as Pakistan's No.1 Voice and Data Network
Ufone 4G as Pakistan's No.1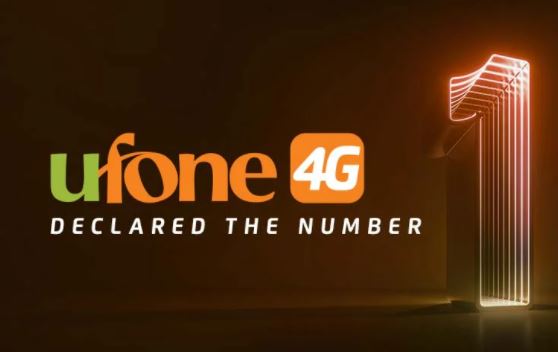 Pakistan's Telecommunication Authority (PTA) has published a report titled "Mobile Networks Benchmark Report for 2022," which shows that Ufone 4G has reached to the top of the country's voice and data network rankings. As part of its overall evaluation of service quality, PTA uses a system known as the Network Performance Score (NPS) to analyse service quality across the country. Because of an integrated new technique developed by the European Telecommunications Standards Institute, it is now possible for regulators to analyse network performance using automated tests of simulated phone, data, and SMS consumption behaviours of end-users (ETSI).
As a result of the survey, Cisco is even more committed than ever before to providing its clients with the highest-quality connectivity available in order to improve their entire user experience. Ufone 4G achieved first place in a statewide benchmarking effort in which the business's voice and data services received the highest aggregate total of 634 points out of a potential 800 points, earning the company the highest overall score.
When it comes to voice and data services, Ufone 4G obtained the highest scores by a significant margin above the industry benchmarks and other cellular mobile operators (CMOS) in Pakistan, according to the survey. The data services provided by Ufone 4G were likewise given the top scores. According to a survey conducted by the Pakistani telecom authority, it had the best call setup performance and the strongest data network of all the cities and towns surveyed.
It has been observed that the network quality and coverage of Ufone 4G have steadily improved since the company's acquisition of the 4G spectrum and subsequent investment in enhancing and modernising its network. This is in line with the company's long-term commitment to improving the user experience of its customers, which was announced in 2013.
PTA has done two surveys in less than a year, the most recent being this one. In order to analyse network quality and performance as well as to foster healthy competition in the industry, the regulator conducts benchmarking campaigns in the telecommunications sector on a regular basis. This encourages the supply of high-quality services to telecom users.
Ufone 4G's long-term commitment to improving the way customers interact with telecoms services is underscored by the company's recent advancement in the PTA rankings. As a result, the company obtained a 4G spectrum and is continuing to innovate and upgrade its network.