News
UnionPay introduce SoftPOS to Transform Payments in Middle East and Pakistan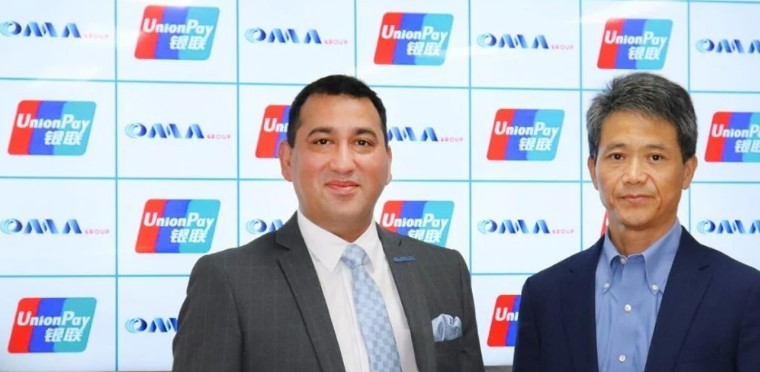 OMA Emirates Group LLC, the largest provider of payment systems and solutions in the world, has announced that it will work with UnionPay International to create SoftPOS, a point-of-sale (POS) solution that will make touch points in the Middle East and Pakistan much more widely accepted. This innovative SoftPOS option from UnionPay will give POS acquirers in the region a much-needed way to make their business more profitable. UnionPay is making progress toward its goal of automation by turning smartphones with NFC (Near Field Communication) into POS.
Any purchase that goes through SoftPOS will be just as safe as one that goes through a regular POS terminal. SoftPOS makes it easy for small and medium-sized businesses (SMBs) and stores to take contactless payments. This frees them from having to deal with cash and other practical problems that come up when hard currency is changed. With a soft POS system, shop owners can let customers pay without touching their phones or tablets instead of using traditional registers. SoftPOS not only improves the shopping experience for customers, but it also gives stores new ways to use their employees more effectively.
UnionPay introduce SoftPOS to Transform Payments
Niranj Sangal, the group CEO of OMA Emirates Group LLC, said this about the partnership: "We are very happy to work with UnionPay International to bring SoftPOS to the Middle East and Pakistan. We are sure that this will be a game-changer, especially for small and medium-sized businesses (SMEs) that are looking for a way to stop their costs from going up and up. By working with UnionPay International and giving our clients goods and services that give them more value, we hope to strengthen our position in many places.
The tap-to-phone option will make it easier for people with NFC-enabled phones to accept digital payments through contactless payments. This can be done by tapping an NFC-enabled card or phone on an NFC-enabled Android phone owned by the seller.
"UnionPay International is happy to work with OMA Emirates Group LLC to change the way people pay in the region. We think this solution will help acquirers expand their POS touchpoints." "SoftPOS will improve the experience for smaller merchants and make it easy, reliable, and flexible to collect digital payments in places where traditional POS isn't possible because the hardware is too expensive," said James Yang, general manager of the Middle East at UnionPay International. "We are sure that this new solution will make it easy for merchants in new categories to accept contactless payments, since customers are moving to digital channels more quickly than they used to,"