News
WhatsApp Introduces Broadcast Channels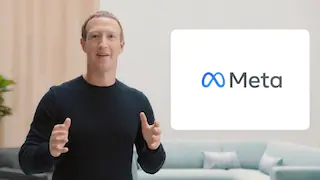 Channel communications will appear in a new Updates page on social messaging platforms. Meta's Instagram channel announcements are sent via direct messages, so this is a departure. Instead of individual producers, WhatsApp is enabling routes for NGOs, medical research organizations, and fact-checking bodies.
Admins can now send text, photographs, videos, stickers, and polls. They are one-way chats, therefore users cannot respond. Invite links allow channel membership. WhatsApp is also establishing a directory for hobbies, sports, and local government channels. The startup promises admin tools to disable channel discoverability. Zuckerberg said:
Read More: WhatsApp Update! Message Users Without Their Phone Numbers Soon
WhatsApp Introduces Broadcast Channels
Channels messages are removed after 30 days and not stored by the firm. Channels are being introduced in some markets. Fact-checker Colombia Check and Singapore Heart Foundation are early adopters. According to reports, many high-profile foreign partners are on board. The IRC, WHO, and FC Barcelona, and Manchester City are among them. The company's long-term goal is to let customers create their own Channels. Meta also wants to abolish end-to-end encryption for huge channels to expand audiences. The corporation sees this as a revenue stream.
Today we're launching WhatsApp Channels—a private way to follow people and organizations that matter to you, right in the app. We started in Singapore and Colombia and will expand later this year. Channels will provide the most private communication. As a channel admin, your phone number won't be visible to followers, and following a channel won't show it to the admin or other followers.
Advertisement