News
WhatsApp Launches Floating Action Button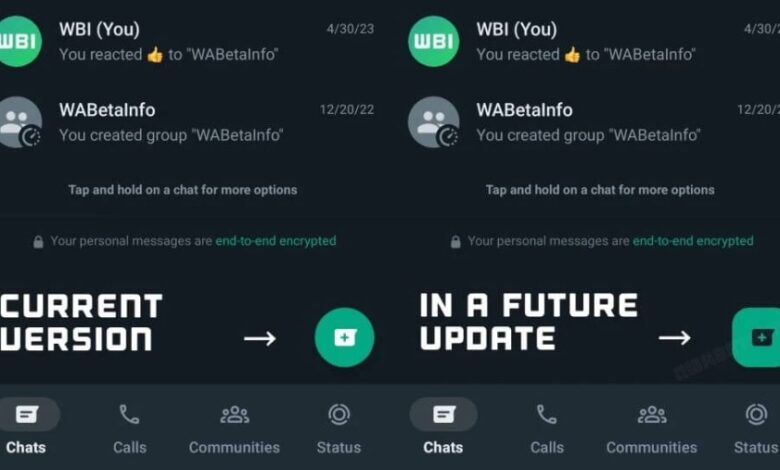 WhatsApp, a popular messaging program, has begun releasing upgrades that suggest a complete revamp. WhatsApp beta version 2.23.10.6 for Android suggests a new bottom navigation bar with floating action buttons. This means WhatsApp is gradually overhauling the software.
WhatsApp will update the floating action button, which lets users start new chats quickly. The Material Design 3-compliant floating action button will be square with gently rounded edges. The floating action button and calls and status tab buttons will be redesigned.
WABetaInfo said that the new toggle style followed Material Design 3. WhatsApp is redesigning according to these criteria, paying attention to the smallest aspects.
Floating action buttons are also being redesigned. More beta testers will get this functionality in a future WhatsApp version. Refreshing the interface was a long-standing user desire.
WhatsApp is developing additional fascinating features. The beta version lets users exchange HD photographs without compromising quality. The latest beta release also improves emoji expression with a revamped keyboard.
WhatsApp is also working on Android screen-sharing. During chats, members can share their screens. The company established Channels for broadcast messages.
Advertisement