News
With Twitter's "don't @ me" option, you can manage who can mention you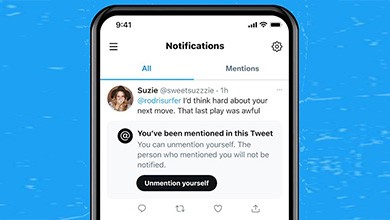 When it comes to releasing new features, Twitter is currently fairly busy. While it has launched/announced a number of features, now a new feature is introduced that I was also eagerly anticipating. Users will soon have more control over who can mention or tag them in tweets or comments thanks to a new feature. The Twitter don't @ me function is currently in testing and was found by none other than app researcher Jane Manchun Wong.
Dominic Camozzi confirmed this feature when Jane announced it on Twitter and said it was being tested in a since-deleted tweet to collect community feedback.
Twitter is working on letting you control who can mention you on Twitter pic.twitter.com/UemMCGcy70

— Jane Manchun Wong (@wongmjane) October 13, 2022
The controls are depicted in Wong's screenshot, and selecting them will let you to decide who may tag or mention you in tweets. The tags for the individuals you follow can be restricted or disabled entirely.
By deciding who can @, the app's general functionality will change significantly. This implies that you would no longer be subject to random greetings from strangers. This overall scenario will stop bullying and harassment incidents and serve as a safeguard for many people.
Twitter is always very concerned with protecting its users' privacy, and with the Twitter don't @ me tool, it has given users the freedom to select tagging as they see fit. It developed a feature in 2022 that let users control who may react to a tweet. One could pick from persons they follow or from people they've tweeted about. Additionally, a Twitter feature called circles enables you to choose exactly who can see your tweets.