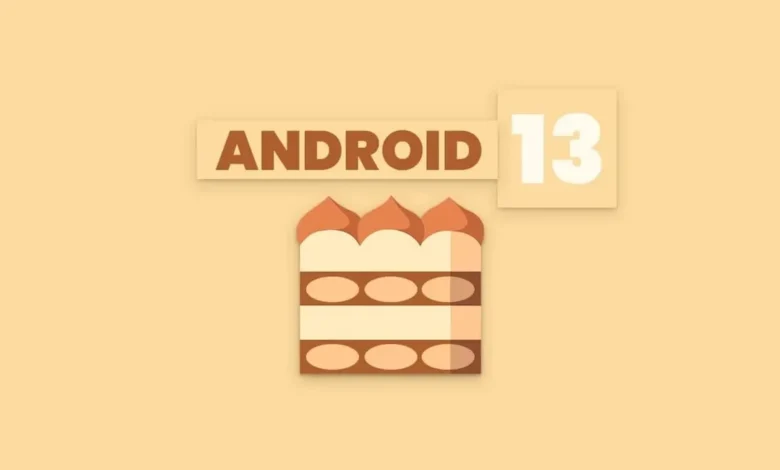 The user-friendly and intelligent features of the Android operating system have made life for smartphone users simple. More features are introduced and unneeded ones are eliminated with every upgrade of Android. The most significant aesthetic update of the OS since Android 5 Lollipop was previously experienced with Google's Android 12 release. Because of the new design ethos and a large number of new features, Android 12 is significantly different from earlier generations. We're eagerly anticipating Android 13, the following significant update, even if the current version of Android is still being distributed to all smartphones. As a result, everyone who loves Android is eagerly awaiting the Android 13 Tiramisu Update.
With the brand update of Android 10 two years ago, Google abandoned its dessert naming strategy for Android. However, internal firm development teams have continued to utilize dessert names. For instance, Android 11 was internally referred to as "Red Velvet," whereas Android 12 is internally referred to as "Snow Cone." The name of Android 13 is Tiramisu, too. Since it was discovered in one of the commits on the AOSP Gerrit back in July of last year, Google is no longer keeping it a secret.
For those of you who are interested, all Android versions to date have had the following dessert names.
Android 1.5: Cupcake
Android 1.6: Donut
Android 2.0: Eclair
Android 2.2: Froyo
Android 2.3: Gingerbread
Android 3.0: Honeycomb
Android 4.0: Ice Cream Sandwich
Android 4.1: Jelly Bean
Android 4.4: KitKat
Android 5.0: Lollipop
Android 6.0: Marshmallow
Android 7.0: Nougat
Android 8.0: Oreo
Android 9: Pie
Android 10: Quince Tart
Android 11: Red Velvet Cake
Android 12: Snow Cone
Android 13: Tiramisu
Android 13 Developer Preview
On February 10, 2022, Google began distributing the first Developer Preview release, giving us our first taste of Android 13 "Tiramisu." Unlike last year, Android 13 didn't receive a Developer Preview 1.1 patch. On March 17, 2022, we instead received the Android 13 Developer Preview 2.
These versions are solely for use by developers, as the name "Developer Preview" suggests. It prepares the ground for the biggest operating system in the world's upcoming version and enables app developers to test out new features and start platform migration before the official release. This preview builds offer a sneak preview of what a stable version will bring.
Android 13 Beta
Google released Android 13 Beta 1 on April 26, 2022, instead of the third Development Preview for Android 13, ending the "developer preview" phase. On May 11, 2022, the second release of Android 13 Beta was made available as part of Google I/O 2022, and on June 8, 2022, the third release was made available. Prior to Google officially releasing the public Android 13 build in August 2022, the fourth and final release candidate was made available on July 13, 2022.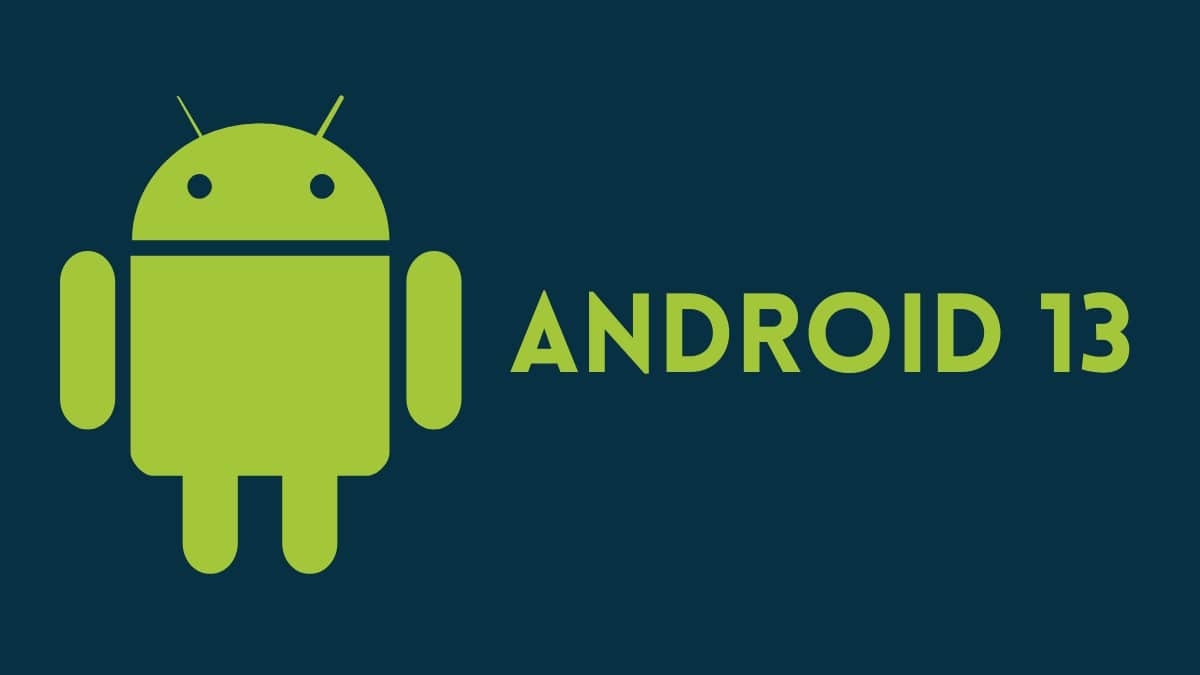 Here's every device currently eligible for the Android 13 Beta
Google Pixel 6/6 Pro
Google Pixel 5/5a
Google Pixel 4/4 XL
Google Pixel 4a/4a 5G
ASUS Zen Fone 8
Vivo X80 Pro
Lenovo P12 Pro
OnePlus 10 Pro
Xiaomi 12
Xiaomi 12 Pro
Xiaomi Pad 5
Oppo Find X5 Pro
Oppo Find N (China only)
ZTE Axon 40 Ultra
Realme GT2 Pro
AQUOS sense6
Camon 19 Pro 5G
Nokia X20
Where can I get the Android 13 Beta?
Once the public can get the stable Android 13 packages, we'll update this section with links. You may obtain the most recent download links for all of the Android 13 builds available so far by visiting our dedicated post in the meantime. From the list, you may choose the appropriate package for your eligible device, manually install it, and test out the new software.
How is Android 13 Beta installed?
By performing a few extra installation steps after downloading the appropriate package for your compatible smartphone, you may try Android 13 right now. To understand more about the procedure in detail, we advise you to visit the tutorial for installing Android 13 on your device.
Announced Features of the Android 13 Tiramisu update
The features  are below
Customizable Theme App icons:
Icons for these apps may be customized with the new Android 13. It suggests that app icons with a theme-based design will be visible to consumers. Apps will now be able to display their icons in three different ways. In addition to the standard icons, apps running on Android 13 will also have monochrome and customizable icons. App developers will need to supply themed icons in order to utilize this functionality. The icons will therefore reflect the user's chosen color scheme.
New Clipboard UI:
The clipboard now has a redesigned user interface thanks to Android 13. As a result, a new UI will appear anytime any material is copied to the clipboard. The updated user interface provides a preview of the material and provides visual confirmation of a successful copy. Buttons for sharing material directly or among linked devices, such as PCs, tablets, etc., are also included in the user interface.
Multilingual user support
In Android 13, users will have the option to change the language settings for specific apps. Users have the option of changing the language of their mobile applications through system settings and custom in-app language options. Additionally, Android 13 will enhance line heights for non-Latin scripts like Hindi, Tamil, etc. In Android 13, there has been a significant change to the Unicode library. Updated Japanese and Chinese text conversion APIs make it possible to do tasks like finding persons in fewer stages.
Predictive Back Gesture:
The brand-new predictive back gesture was also introduced with Android 13. When you click the back button in any application, a temporary window appears. The window will display a pop-up of the
backdrop and home screen-active application. By employing the "back" action, users would be given the option of staying in the current app view or going back to it. It is important to note that the user has the ability to toggle the function on and off.
Low-energy Bluetooth audio:
Another intriguing addition to the Android 13 is Bluetooth low-energy audio. Users may now receive Hi-Fi music over Bluetooth Low Energy (LE) without losing battery life thanks to this capability. In Android 13, LE audio will have built-in support for compatible devices.
A significant improvement over Bluetooth Classic, Bluetooth LE audio has a variety of uses, including sharing, broadcasting, and much more.
MIDI 2.0 Support:
Android 13 supports MIDI 2.0 devices. Improved non-Western intonation, per-note controllers, and MIDI controller resolution are among the new features in Android 13.
Audio description for all the Apps
With the Android 13 update, users may enable the audio description feature for any app on their handsets. Android handsets will be easier to use for those who are blind or have visual impairments thanks to the capability. Developers will have access to the code for implementing this functionality in applications.
Audio routing with preferences:
With the use of an Audio Manager class offered by the audio routing API, media applications may find audio routes. Thanks to the API, users will have more control over the devices that can play audio and may decide whether to play the audio streams directly.
Canceled Developer Permissions:
Users of Android 13 can revoke permissions that have previously been given to applications. Users can provide access to applications using "best private information" using the API and withdraw any rights that are no longer required.
Interactive graphics:
In Android 13, the Android Graphics Shading Language (AGSL) is used to control programmable shaders. AGSL creates animated shaders, blur, stretch-over scroll, and other visual effects for Android applications. Developers may alter paintings created with Android Canvas by leveraging the Android rendering engine with the aid of the Runtimes Hader.
Photo Picker for Apps:
The Photo Picker in Android 13 will provide a uniform user experience for each app's photographs. As an alternative to granting access to the whole media collection, users can designate which programs have access to certain photographs or images.