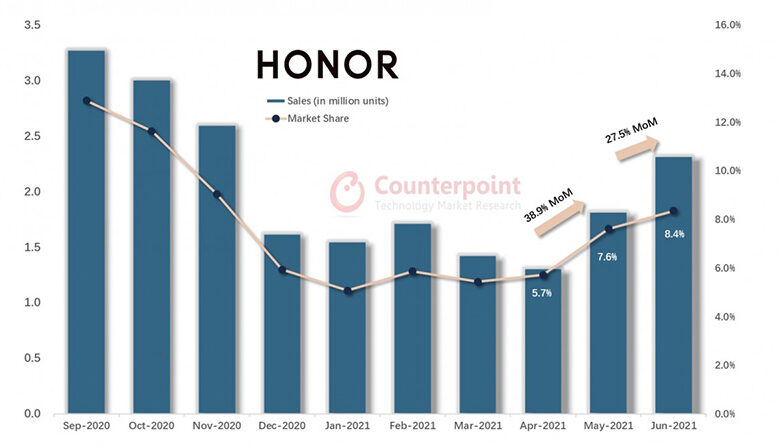 Honor has been struggling in recent months, but they made a huge comeback this month. Counterpoint Research is reporting that Honor was able to stay afloat and start its fight back by separating from Huawei early on into the year. The company's 50 series have brought up considerable sales spike for them as well–Honor reached an 8.4% market share last month with figures only looking better going forward.
Counterpoint Research has revealed that sales between June 21 and July 4 have jumped 36%, compared with the previous two weeks, fueled by the Honor 50 launch on June 25. This means they are not slowing down soon as their Magic 3 series is coming in August.
Honor is poised to become a strong competitor in the global smartphone market, as it has recently been revealed that R&D within its company allows for continuous innovation. The performance of Honor can be attributed to brand loyalty among customers and ties with Digital China, which help distribute their devices worldwide.