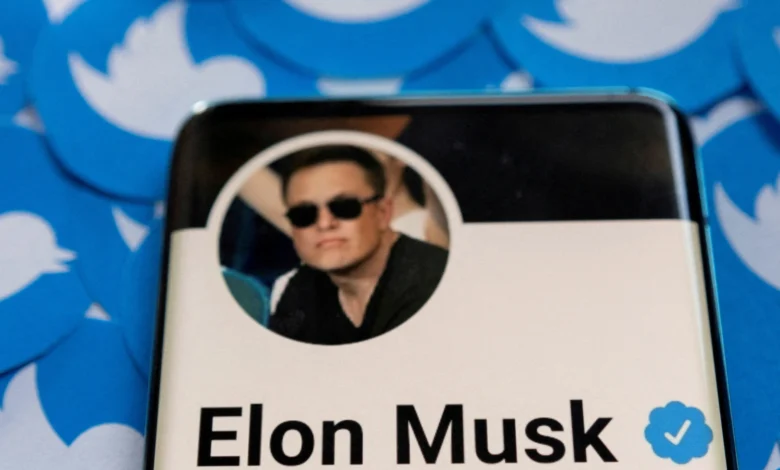 Several people found out about the new Official verification mechanism when the sun rose this morning on Twitter. Before anyone was able even to take their first meal as double-verified elites, the badges disappeared. After barely a few hours, Elon Musk cancelled Twitter's new authentication process.
If you're wondering why Twitter felt the need to create badges in the first place, it was because the new CEO of the business had the wonderful idea to charge users $8 per month to maintain their official authentication system.
Elon Musk Outlines for Twitter New Verification Mechanism
Elon Musk outlines his suggestions for the revamped Twitter verification mechanism.
Elon Musk is now in charge of Twitter after completing a $44 billion deal to take the company private, and on Tuesday he presented a number of proposals for a revised verification system.
Musk said in a series of tweets that he will offer verification through Twitter Blue for $8 per month, giving "power to the people."
It's uncertain if these adjustments will truly take place.
Following a suit brought against the company by Tony La Russa, the manager of the St. Louis Cardinals at the time, for impersonation on the site, Twitter added a new function in 2009 a blue and white check mark. According to the investigation, Twitter has authenticated the accounts of public figures including athletes, musicians, and government and agency leaders. The option was promoted as a safeguard for persons in danger of having their accounts illegally copied and as a benefit to all users as a way of letting people know they could trust material being given by well-known figures.
It quickly gained recognition as one of the platform's defining features, was imitated by competitors like Facebook, and gave recipients a newfound cultural cachet. Now that Twitter has a new owner, Elon Musk, he wants to modify the verification process, which might affect who receives the coveted blue check mark and cause users additional difficulties in identifying fake and fraudulent activity on the network.
A new iteration of the company's Twitter Blue membership service, which allows any user to pay $8 per month to become or remain verified, will be released, Musk said this week. The wealthiest man in the world has also employed populist language, portraying the change as a means of upending "Twitter's existing lords & peasants' structure for who has or doesn't have a blue checkmark."
If users buy-in, the plan could be a new revenue driver for Twitter, something Musk needs following his $44 billion acquisition of the company, which was partly funded with debt. He has also suggested that verifying more actual, human users could help address the prevalence of fake and spam accounts that he purported to be concerned about during his months-long effort to get out of the acquisition deal.
The reasoning behind this seems to be that it would be harder for fraudulent accounts to get started if users had to pay for verification with a bank account or credit card. In a tweet sent on Wednesday, Musk stated that accounts verified under his new method "will be suspended, but Twitter will retain their money" if they participate in spam, scams, or impersonation. Additionally, he stated that he would develop a unique tag that would appear beneath the names of public individuals, much like how Twitter now recognizes officials from the executive branch and representatives of state media institutions.
Why does Twitter charge an $8 fee?
verified with a blue check
Bloomberg estimates that about 300,000 of Twitter's 237.8 million users have the blue-check verification. These accounts must continue to pay the $8 monthly cost to maintain their blue-check status, but many believe they are unlikely to do so.
How many Twitter accounts are verified?
According to Crawford, recipients of the designation include public figures, significant media groups, commercial enterprises, business associates, and trade partners. The current system has around 423,000 validated accounts.
What benefit does Twitter verification offer?
A Twitter account of public importance can be identified as legitimate by the blue Verified badge. Your account must be reliable, noteworthy, and active to be eligible for the blue badge.