Blog
Google's Pixel 6a is back in the limelight
Google's Pixel 6a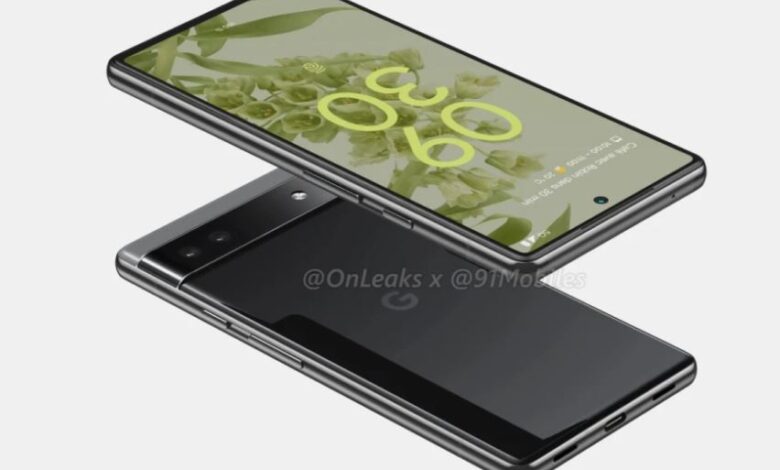 A few Android purists and die-hard Google fans may be wondering what happened to the Pixel 6a, which was announced last year but has since been forgotten in favour of the unquestionably distant high-end Pixel 7 handset duo and the almost mythical Pixel Watch, which could finally become a commercial reality this year.
The mid-range phone, which was leaked in all its glory more than three months ago, has been largely out of the spotlight in recent months… with the notable exception of an unusual glimpse in a colouring book at the end of January.
It is expected to go on sale as early as May and get a proper global release in an attempt to compete with the best budget phones currently on the market. The Pixel 6a is expected to follow in the footsteps of a very well-reviewed Pixel 5a 5G model that was only released in limited quantities in August 2021.
With an official announcement on the horizon, it isn't unexpected to see the device make headlines once more, this time with a preliminary benchmark of what appears to be a rather advanced pre-release unit, according to the source.
However, based on existing information (read: primarily rumours and informed guesses), here's what we presently expect the Google Pixel 6a 5G to be like:
6.2-inch OLED display with a resolution of 2400 x 1080 pixels and a refresh rate of 60 frames per second.
The primary Sony IMX363 image sensor has a resolution of 12.2MP.
A secondary ultra-wide-angle lens with a 12MP Sony IMX386 sensor is used in conjunction with the primary
Front-facing camera using an IMX355 sensor with 8MP resolution.
Battery with a capacity of 4,800mAh and quick charging at 30W
128 GB of storage space
Dimensions are 152.2 x 71.8 x 8.7mm.
Ladies and gentlemen on a budget, rejoice: the Pixel 6a is expected to pack a larger battery into an overall smaller design than the 6.4-inch Pixel 6, while also enabling the same exact top 30-watt (wired) charging speeds as the Pixel 6.