Mobiles
Huawei Nova 9 Re-enter Pakistani Market Midrange Smartphone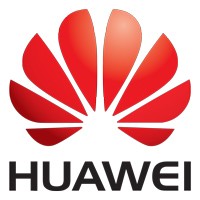 Huawei Nova 9 Re-enter Pakistani Market
The Chinese technology conglomerate Huawei has revealed that it will introduce a brand-new smartphone called the Nova 9 to the Pakistani market. The release of the smartphone is rumoured to take place on May 16th, 2022, according to the sources. Following Google's decision to discontinue services in Pakistan, Huawei experienced a significant decrease in its already low market share there. Despite this, the business is making steady progress toward regaining it with the introduction of a number of high-quality smartphones, one example of which is the Huawei Nova 9. Now would be a good time to talk about the technical details of the future smartphone.
Display:
The upcoming Huawei Nova 9 will be equipped with an exquisite 6.57-inches OLED display with a refresh rate of 120 HZ. The display has over 1B colours and handles HDR pretty nicely. Furthermore, the screen provides a resolution of 1080 x 2340 pixels.
Performance:
As the Nova 9 is a mid-range device, so it will be equipped with Qualcomm's Snapdragon 778G chipset. In terms of graphic performance, the Adreno 642L GPU will be offered on the phone.
Camera:
The Huawei Nova 9 will be featuring a very capable camera setup with a 50-megapixel main lens. It will be housed in its own circular casing and will be featuring Huawei's RYYB pixel arrangement, which the company favours for low-light performance – albeit it won't be equipped with optical image stabilization (OIS), which would have been a great addition.
The 32MP selfie camera, on the other hand, will be quite impressive. As it will have a wide f/2.0 aperture allowing it to compete in a variety of lighting conditions.
Memory:
In terms of memory space, the phone will come in a couple of variants. The first variant will be featuring 8 GBs of RAM & 128 GB of internal storage while the second variant will have the same amount of RAM with 256 GBs of internal storage.
Battery:
The upcoming smartphone will have a powerful 4300 mAh battery with a 66W fast charger. Moreover, it would also be supporting reverse charging.
Expected Price:
The expected price of Huawei Nova is PKR 110,000/-.
Advertisement