Mobiles
OnePlus 12 unveiled. It should have USB 3.2, 50W wireless charging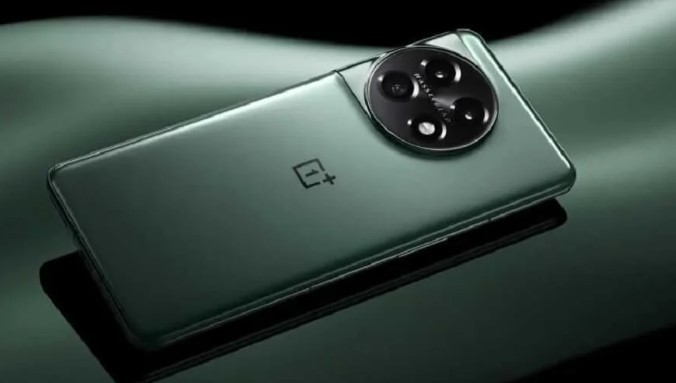 This morning, OnePlus 12 setup details were posted on @digitchat.com. The blogger claimed that the inclusion of a USB 3.2 interface in the OnePlus 12 "violated the ancestral teachings."
@digitalchatstation also reported that the new phone would be compatible with a wide range of accessories, including 50W wireless charging, "high-quality" periscope lenses, and infrared remote control. The blogger has previously revealed that the phone has a single hole in the center, the top configuration gives 24GB+1TB huge memory and comes in three colors (black, white, and green), all of which are indicative of the OPPO Find X6 Pro.
A 50-megapixel Sony IMX966 1/1.4-inch outsole main camera with OIS optical image stabilization, 23mm focal length, f/1.7 aperture, a 48-megapixel 1/2.3-inch sensor with support for 14mm focal length, f/2.2 aperture, and a 64-megapixel OmniVision OV64B 1/2.3-inch sensor with OIS optical image stabilization, 70mm focal length, f/2.5 aperture will also be included in the OnePlus 12.
OnePlus 12 unveiled. It should have USB 3.2, 50W wireless charging
Images of the OnePlus 12 purportedly taken from "pre-production units" were leaked earlier by whistleblower On Leaks.
Some time ago, it was claimed that on October 20 OnePlus stated it will be teaming up with BOE to "jointly create a new peak in mobile phone screens." On October 24, the two organizations will host a press conference in Chongqing, where they are likely to announce new mobile devices. Previous sources have indicated that the OnePlus 12 will feature a curved screen made from BOE's new base material and will measure 6.82 inches with a resolution of 3168 by 1440 pixels and support for an adaptive refresh rate of 120 hertz via LTPO
Must Read This Apple Fixes iPhone 15 "Screen Burn-in"