News
Instagram is trending with people sharing Spotify and Apple statistics
Statistics reveal the most popular song, how long it was played for, the top artists and albums, the listener's personality, and much more.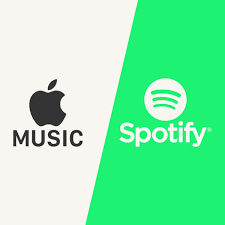 As 2022 draws to a close, music streaming services like Spotify and Apple Music are giving users access to their listening data.
Apple last week announced Apple Music Replay, while Spotify last week discontinued Spotify Wrapped. Both use the music information received through the applications to compile a user's annual roundup.
The data provide information on the most often played song, the duration of time spent listening to music, top musicians and albums, and the listening preferences of each individual.
On Instagram, publishing these facts has become fairly popular. Here's how to get your Spotify and Apple listening statistics;
Go to the home page of the Spotify app after opening it.
Your Wrapped is ready is written on a brightly colored box that will appear.
Your wrapped narrative will open up with all the details when you click the box.
To share it with your followers on social media sites, click the share button.
Utilize your Apple ID to log in.
Choose "Get Started." You can get all of the listening insights by using the tab.