News
Toyota Announces RZ 450E Price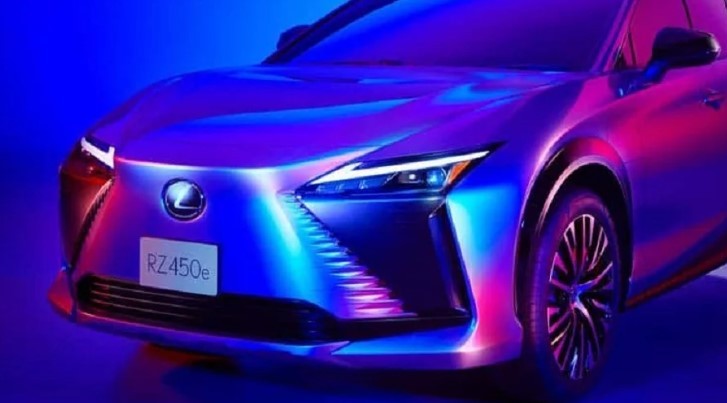 Toyota has been accused of being slow to launch its first electric vehicle designed specifically for the market. On the other hand, one may argue that the delay has given the largest automobile manufacturer in the world sufficient time to analyze the industry before putting their own plans into action.
Today, the premium brand Lexus of the corporation announced price details for the RZ 450e, which will be the company's first electric vehicle. The price of this electric vehicle is much lower than that of the vast majority of other luxury electric vehicles now on the market.
In spite of the fact that it is constructed on the same e-TNGA platform as the all-electric Toyota bZ4X, the Lexus RZ will feature more luxury style, higher-quality materials, a panoramic glass top, and other upmarket amenities. If you'd rather save some money, you can get the exact same 71.4 kWh battery pack that comes with the RZ by purchasing the bZ4X for $42,000 instead of the RZ.
According to the EPA's calculations, the RZ has a range of 220 miles when equipped with 18-inch wheels and 196 miles when equipped with 20-inch wheels. This is significantly lower than the predicted range of 252 miles that the EPA has assigned to the bZ4X, which is most likely attributable to the vehicle's weight distribution and its aerodynamics.
There are two different levels of luxury and premium available for the RZ 450e. The starting price of the Premium model with all-wheel drive and 18-inch wheels is $59,650, including shipping, while the starting price of the variant with 20-inch wheels is $60,890. The Luxury trim level with all-wheel drive starts at $65,150 as the base pricing.
This is a significant bargain compared to the BMW iX (which costs $83,200), the Volvo EX90 (which costs $79,950), and the Mercedes-Benz EQS SUV (which costs $105,550). Despite this, it has a price that is comparable to rivals' offerings, such as the Cadillac Lyriq ($61,795) and the Audi E-Tron Q4 ($56,995)
Keep in mind that Toyota has said that it plans to produce a Lexus sports car with acceleration from zero to sixty miles per hour in less than two seconds and a "cruising range" of 700 kilometers (434 miles). Although it is obvious that this is not the RZ, we will have to hold off for a little while longer before we can find out what a Lexus sports vehicle that has a larger speed and range has to offer.
Advertisement